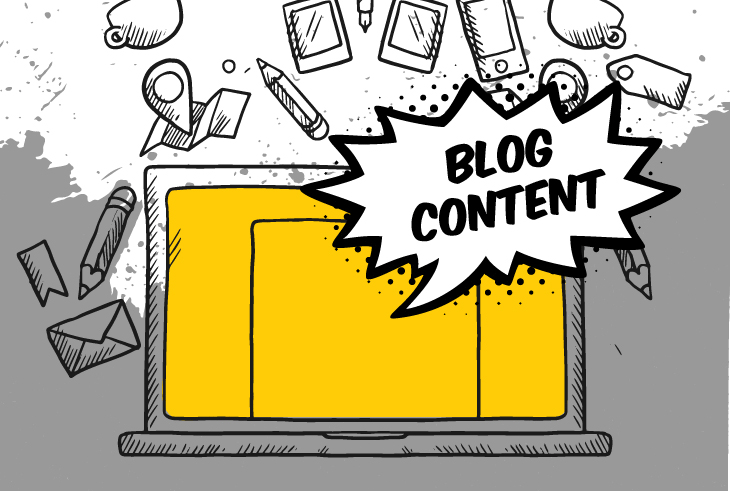 3 Content Optimization Strategies You Should Use on Old Content
Can you believe that the old content that's been sitting in your blog for years is still useful? Like a valuable antique, it longs to be polished and put back on the market to generate income for you.
With a few optimization strategies, you can breathe life into it, and it will find its way to the top of the search engine results page (SERP).
It's likely that customers already engage with your old content but don't find much value in it, therefore they quickly move to greener pastures. If that's the case, you're missing out on a lot of sales.
Google prefers fresh content over old, and so do your customers. They're interested in new content because it's up-to-date and more likely to contain viable answers to their problems.
So, what qualifies as old content? It's content that contains products or services you discontinued, links to unavailable sites, old images, and covering outdated topics no longer relevant to your current business status.
When you optimize your blog's old content:
You give Google a better chance of crawling your site
Your blog gains reputation as an authoritative site
Organic traffic to your eCommerce store increases
You convert more customers, making more sales
The content optimization strategies we'll share with you have been tried by other successful eCommerce blogs, with positive returns on their investment.
Here's how you too can do it.
Strategy 1: Magnetize Your Headlines
"Thou shalt write great headlines"
The above statement may not be a commandment set in stone, but it's a solid-rock reminder of a headline's importance.
Statistics show that 80% of readers never make it past the headline, but when you optimize your headlines, you'll quickly draw them in.
Therefore, ditch the uninteresting headlines on your old content, as urged by Charlie Meyerson.
"Assume your audience isn't interested, write a headline that spotlights the most compelling and irresistible part of your content." 
How do you spotlight your content using headlines?
Strong words have an attention-grabbing effect on readers when used in headlines. They entice your audience to engage with your content.
On the contrary, weak words make your headlines less magnetic and should be replaced with stronger ones.
The table below shows examples of weak words and some suitable substitutes.
| | |
| --- | --- |
| Weak Words | What To Substitute With |
| Handy | Useful |
| Convince | Persuade |
| Methods | Techniques |
| Better | Improve |
| Tricks | Hacks |
See how Shopify pulled off the use of strong words in the headline of this post:
They used "useful," "persuasion," "techniques," and "improve" to optimize their headline and make readers want to click.
Here's another brilliant use of strong words in a CopySmiths blog post. The title is easy on the eyes yet loaded with powerful words—super, simple, time-saving, and hacks.
Another headline optimization strategy is to revamp your old headlines by stirring your readers' emotions.
Motivate your audience, make them happy, surprise them, and even project to them the fear of missing out (FOMO) on a product or service.
Studies show that emotions influence how we buy. In this case, the emotions you stir through your headlines determine whether customers will read your content and buy from you.
ATH Sport sells nutritional supplements. With some motivation in their headline, they encouraged potential customers to sign up for calisthenics workouts and buy their supplements.
Who wouldn't be motivated to buy ATH supplements when there's a promise to move from beginner to badass in just four weeks?
Strategy 2: Add "Meat" To Your Content
Adding "meat" means bulking up your content so it's engaging to visitors and makes them stay longer on your site.
The longer visitors stay on your site, the more likely you'll make sales.
There are several ways to entice them to stay:
Include Videos and Images
High-quality images and videos are optimization strategies that breathe life into your old content. They give your readers' eyes a break from viewing blocks of text.
According to Hubspot, 64% of marketers claim that 20-60 seconds is the optimum length for short-form videos. Additionally, 39% of marketers report that short-form videos generate the best return on investment (ROI).
CopySmiths includes plenty of images and videos in their clients' articles, delivering the best possible engagement.
"I am very happy with CopySmiths' service. Great structure, succinct writing, lots of great custom graphics too!"
When you give the reader important information, show it to them practically so they can relate to what you're talking about.
You can use testimonials to show how other customers interact with your products or services.
CopySmiths includes customer testimonials in each blog post, as in the example below:
You can also optimize your content by including charts, diagrams, and tables to present complex information in a simple way.
See how Neil Patel does it:
Another way to add weight to your content is by linking to statistics.
You can also direct the reader to further information about the topic you're discussing, as seen in this Aramex blog post:
We can see two ways of linking. The first two links in red are placed directly on the idea being discussed, while the third link, also in red, is independent of the paragraphs.
By adding "meat," you'll optimize your content, and your audience will find your eCommerce store easily when they search on Google.
Strategy 3: Personalize Your Calls-To-Action
Once you've blown away your audience with epic content, what next? Capitalize on strategically placing several calls-to-action (CTAs) in your content.
Studies show that personalized CTAs perform 203% times better than basic CTAs.
How do you personalize them? There are several factors to consider:
The wording on a CTA depends on the action you need the reader to take. If, in your old content, you didn't pay much attention to CTAs, now is the time.
Instead of using just a few words, you can lengthen your CTAs a bit to make them more engaging but don't overdo it. Customers want a quick process.
The table below shows short CTAs and how to make them more engaging.
| | |
| --- | --- |
| Short CTAs | What To Substitute With |
| Enter email | Enter your email address to start membership |
| Subscribe | Yes, I want to receive your emails |
| Call us now | Call this number now to get a reduced price |
| Download | I want the goodies now! |
| Start trial | Activate your 30-day free trial today |
See the difference a more engaging sentence makes on your CTAs?
It's also important to use a bright color and make the CTA button stand out from its surroundings by leaving white space around it.
CTAs can be placed at the:
Top of the page
Middle of the page
Bottom of the page
Footer
In the following video Neil Patel walks you through how to make customized CTAs that get customers to take action.
Check out this CTA by Netflix:
Netflix darkened their background to make the CTA button pop out. They also used a longer, more engaging CTA to get email subscribers.
Here's another good CTA by Sensodyne:
Sensodyne made theirs as big as possible. The two blue "shop" and "save" boxes are CTAs. It would be hard for customers to miss such gigantic buttons.
Loving these content optimization strategies to increase sales from your old content?
CopySmiths Delights In Optimizing Your Content
CopySmiths generates unique human-written, edited, and published content as opposed to AI generated content that lacks the human feel recommended in Google's Quality Rater's Guidelines.
All our content is optimized with images, videos, customer testimonials, links, powerful CTAs, and much more. Whatever needs to be done to make your content rank higher, we'll get it done.
Having trouble optimizing your content? Let CopySmiths write your content. We'll do it for you well and often, as Google prefers.
Would you like us to notify you when new eCommerce content is published? Subscribe to CopyZine for monthly handpicked stories.
Share on LinkedIn:
---