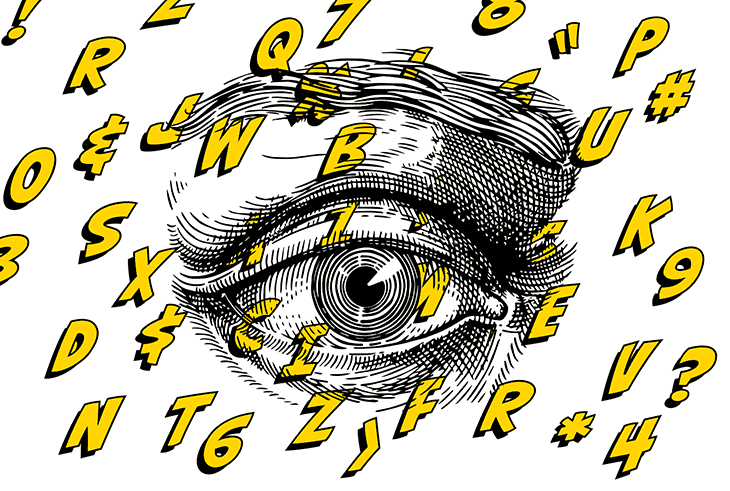 3 Bold Questions You Should Ask When Hiring A Content Writer
Are you looking to unlock the magical power of delegation?
Well, you're in the right place. As an eCommerce brand owner, your attention is constantly being pulled in multiple directions, from managing inventory and fulfilling orders to marketing and customer support. 
Delegating tedious tasks, such as content writing, allows you to focus on these core tasks by tapping into the expertise of individuals who specialize in these areas.
Consequently, each aspect of your business will receive the attention and knowledge it requires, leading to better outcomes and improved overall performance.
Today, we're going to look at three comprehensive questions that'll tell you all you need to know about the content writer you're interviewing to ensure they're the right fit for your business. We'll also cover:
Red flags to look out for to ensure you don't onboard incompetent writers
A reverse psychology question to ask that'll tell you more about the writer than they intend to share
Why you must always choose quality work over experience
1: What Writing Experience Do You Have?
Experience is the best teacher.
Sounds cliché, but it's true.
Think back to when you first started out in the business world. There was always something to learn or unlearn. New systems to explore and create to keep your business afloat and attract more customers.
As a matter of fact, one of the things that probably led you to your search for a competent content writer is one of these systems. The good news is you're in the right place.
It can be hard to discern whether a content writer has the right amount of experience required to generate content for your business. The consequences of hiring an incompetent writer will not only waste your time but also affect your brand perception.
We don't need to tell you what that will do to your sales and your overarching business goals.
But when you hire an experienced writer who understands the ins and outs of content marketing, you'll generate website traffic, increase your sales revenue, and establish yourself as an industry expert.
Let's take a look at how to assess the answer a content writer provides to the question, "What writing experience do you have?":
Writing samples and portfolio: The best way to discern if the writer you're considering can actually write is to read their work. Professional content writers will have a portfolio of their best articles that they provide as proof of work.

Assess the clarity, structure, grammar, and overall quality of their work. Good articles consist of various search engine optimization (SEO) elements, such as images and links from high-quality websites, as well as well-structured and grammatically accurate writing.
Previous work experience: Using their portfolio as a guide, inquire about articles that stand out to you. Ask them who they wrote it for and the expectations the client had for them.

This will not only help you gauge their work experience, but also give you an idea of what working with them will be like.
SEO knowledge: In the business world, being a creative writer without any SEO skills is null and void. What use is a brilliantly written article if your reader never sees it?

A good content writer combines their writing prowess with search engine optimization (SEO) principles to create content that ranks well in search engines by leveraging keyword research, on-page optimization, and creative writing.
Bonus Tip: Find out if the content writer has been part of any collaborative writing projects. This will showcase their ability to work as part of a team and incorporate feedback from others.
Alternatively, if you don't want to go through the tedious task of interviewing and analyzing a number of content writers while trying to find the perfect one, consider hiring a high-quality blog writing service.
CopySmiths is a one-stop shop for all your content needs that allows you to allocate your time and energy to other tasks and business demands.
We have a team of experienced creative writers who have undergone rigorous training curated by our founder Katrina McKinnon who has owned a successful eCommerce store for 10+ years.
Moreover, she's built stores on Bigcommerce, Shopify, Woocommerce, X-Cart, and other platforms for 15+ years.
We handle everything in the content production process, from editing, customizing graphics, adding internal and external links, keyword research, to publishing, which means you won't have to lift a finger.
"Katrina and her team of writers are well-versed in what Google looks for in ranking articles – already seeing traction in a number of blog posts and it's only been 2 months." — Ryan Popoff, Popov Leather
2: How Much Time Do You Need to Complete a Project?
Although there's no one-size-fits-all answer to this question, it's still important that you ask it.
The time required to write and SEO optimize a blog post can vary depending on various factors, such as the length of the post, the complexity of the topic, the research required, the level of SEO optimization, and the writer's experience.
The answer the content writer provides will give you valuable insight into their work process, time management skills, and ability to meet deadlines in relation to the preceding factors.
For instance, instead of giving you a number, they might ask you questions about your expectations, such as "How many words do you want the article to be?" or the "What's the desired outcome for writing this article?"
Asking such questions will help them determine how much time they'll need to dedicate to the logistics of the writing process.
Simply put, knowing what they need to research and which direction they'll steer an article is the best way for them to estimate how long it's going to take them.
While these seem like minor details, they will cut back on a significant amount of time wasted back and forth between you and the writer because they'll know exactly what you want from the start and can work towards making it a reality.
Be on the lookout for the following red flags in the answers provided by writers to ensure you get your money's worth:
Unrealistic time frames: If a content writer attributes suspiciously short timeframes to complete projects, it may be a sign of their lack of experience.



While efficiency is important, overly ambitious timelines may indicate a lack of consideration for thorough research, quality writing, or proper editing. For instance, in no world will anyone write a high-quality SEO-optimized article in two hours, unless the end goal is rushed or subpar content.
Lack of specificity: Be on the lookout for vague or evasive answers regarding project timelines. A skilled content writer will be able to provide a reasonably accurate estimate based on their experience and past projects.



If they struggle to provide clear details or seem unsure about their time management, cross them off your list—this is a clear indication of a lack of organization or planning.
Limited availability: You might end up finding a writer that ticks all of your boxes and has excellent recommendations from past clients. However, they have limited availability and poor communication.

In most cases, that's because they're overwhelmed with other commitments. This is a conflict of interest because they may not be in a position to prioritize their projects and meet deadlines.

While it's common for writers to have ongoing projects, ensure that they can allocate sufficient time and attention to your work.
CopySmiths is known for its fast turnaround time of several batches of articles over a reasonable amount of time.
We have a tried and tested system in place that ensures we know your product inside and out and will make your brand shine as the hero of your industry. We'll do all of this while ensuring that we integrate the necessary SEO elements that allow you to rank higher in SERPs.
"Working with CopySmiths has been nothing short of excellent. They were able to write several batches of well-written, genuinely informative content related to our products and industry with minimal guidance or training on the product itself." — Eileen Shaw, MVP Visuals
Here's a video of more interview questions you can ask when hiring a content writer:
3: How Do You Ensure Quality Content?
Experience is important, but it shouldn't supersede qualifications when hiring a content writer.
To illustrate, let's consider a scenario where you're in the process of hiring a content writer for your company, and two candidates have caught your attention.
On one hand, we have Candidate A, who has been writing for six years, but their writing style is old school, and they don't know how to leverage SEO tools to make the most out of their content marketing strategy.
Then, there's Candidate B, who's only been working as a content writer for a year but is an incredibly driven individual with a passion for their work. They keep up with industry trends and have a flexible writing style that they can adapt to any company.
This is a tough call to make, so you decide to assign a writing task to both writers to evaluate their content creation abilities. The task requires them to write a blog post on a given topic within a specific timeframe. Both candidates submit their work, and you review their submissions.
Candidate A's writing reflects their experience. They're proficient in weaving words together and have a natural flow to their content.
However, upon closer examination, you notice that their work lacks proper structure, factual accuracy, and fails to align with the specific guidelines provided.
Conversely, Candidate B's writing demonstrates a deep understanding of the topic. They present a well-structured blog post with logical progression, cohesive paragraphs, and clear headings.
Their content is engaging, well-researched, and contains excellent SEO elements.
While their writing may not possess the same level of finesse as Candidate A, their attention to detail, adherence to guidelines, and ability to deliver high-quality content within the given timeframe more than compensate for that.
Which candidate will you choose? We would advise Candidate B because they possess the necessary qualifications and demonstrate the ability to consistently produce high-quality content.
Experience comes with time, and asking this question ensures that the content writer you select will effectively contribute to your company's goals, meet project requirements, and maintain the desired level of quality.
Why This Matters: Quality content is vital for attracting and retaining readers, establishing credibility, and achieving marketing goals. Assessing the content writer's strategies is crucial in selecting the right candidate for the role.
The table below showcases some questions you can ask, along with the purpose behind each one. These will help you evaluate candidates' responses in a structured manner:
| | |
| --- | --- |
| Question | Purpose |
| What writing experience do you have? | Assess the candidate's writing background and expertise |
| Can you provide examples of your past writing projects? | Evaluate the candidate's ability to showcase their work and demonstrate relevant experience |
| How do you typically estimate the time required for a project? | Assess the candidate's project management skills and ability to gauge time accurately |
| How do you handle unexpected delays or changes in project timelines? | Assess the candidate's adaptability and problem-solving skills in managing unforeseen circumstances during project execution |
| How do you ensure the quality of your content? | Evaluate the candidate's approach to maintaining high standards in their work |
| What strategies do you use to engage your audience and make the content more compelling? | Determine the candidate's ability to create engaging and impactful content that resonates with the target audience |
Inquire Your Way Into a Highly Profitable Content Marketing Strategy With CopySmiths
When it comes to hiring a content writer for your eCommerce store, it's important to ask the right questions. Time is of the essence, and the best way to get your money's worth is to invest in the best content writer in your arsenal.
To separate the wheat from the chaff, ask each content writer about their writing experience, how much time they need to complete a project, and their quality assurance process.
Take note of how they answer these questions and be on the lookout for the red flags we've discussed. It's a surefire way to ensure that you get the best of the best working for you.
Alternatively, if you want to save more time and maximize on some of the most experienced and well-trained writers in the industry, look no further than CopySmiths.
We are a high-quality blog writing service that offers tailored content creation, ensuring that the produced content aligns with your specific needs, brand voice, and target audience.
CopySmiths strives to meet deadlines and deliver content within the agreed-upon timeframe, ensuring that your projects stay on schedule. Additionally, we offer the benefit of unlimited revisions, allowing you to provide feedback and request necessary changes until you're satisfied with the final result.
Make use of one of the best content writing services in the world and elevate your content marketing strategies to a whole other level—we'll maximize your sales revenue and generate new leads at every opportunity.
Learn More: 5 Skills All Great Content Writers Posses
---