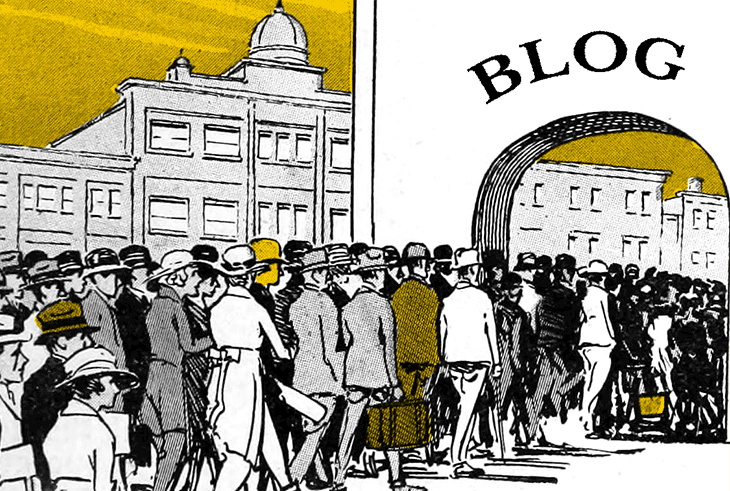 3 Brand-New Fresh Blog Post Ideas for 2022
You already are aware of the benefits a blog brings to your online business, eCommerce store or personal brand aren't you?
Otherwise seeking new and fresh blog post ideas wouldn't be on your bucket list for today.
Well, you are in the right place because in this post I share top post ideas to help you generate more leads and a following from people who will find your blog informative and useful.
Here is a mind-blowing fact: By means of a well-managed blog, it is possible to produce more than 1000 ROI per month and convert more than 30% of online leads into brand-new customers. 
Now, let's dive right into the top three ways to achieve blogging success in 2021.
1: Use SEO Optimisation Tools
You possibly have been generating good or at least above-average blog post ideas on any chosen topic. You may have put in a good amount of time to write them as well.
But maybe the results from these have been underwhelming. You haven't seen a measurable rise in viewership of your blog.
Does this mean that you need to completely change your strategy? Start all over and change the entire focus of your blog?
Not necessarily.
Instead, you can run your already-existing blog posts through SurferSEO, PageOptimizerPro, Ryte, Ahrefs, Traffic Travis, or other such tools to optimize your content for search engines.
Duane Forrester had this to say, "On a broad scale I see SEO becoming a normalized marketing tactic, the same way TV, radio, and print are thought of as marketing tactics".
It only makes sense therefore that you embrace this tried and tested method of marketing your blog.
SEO tools are developed after a thorough study of the Google algorithms that are responsible for rating various web pages. 
In other words, they know what content is considered valuable by Search Engines and they aim to help you produce such.
SEO tools will give you guidance concerning keywords to use, headings, word count, and the suitable number of paragraphs.
But that is not all.
In 2021, these tools are at a stage where they analyze Natural Language Processing and take it into consideration in their rating process.
They also gauge your ability to stick to the topic at hand.
The authenticity of the information you write down is also brought into question.
For an amateur, this back and forth process of writing, rewriting, and restructuring can be daunting.
If this proves to be the case for you, you may need to consider placing these SEO tools in the hands of seasoned professionals who work with web copy every day. 
2: Weave in Customer Stories
More blog post ideas can come from your clients themselves.
People love to listen to someone who speaks their language. More so a speaker who uses a voice or tone that they can relate to.
Your target audience has a voice. It may be a simple or technical one, formal or casual, highly-optimistic or realistic, calm or rather stormy.
It is not enough therefore to come up with the best post idea to write about.
Learning to adopt the voice closest to that of your readers is one effective way to get ahead in your level of influence.
Here is an interesting fact from observation: Loving parents don't like it when their babies are referred to as 'it' or 'the baby.' They prefer something more affectionate like 'your little one' or simply 'baby.'
Writers of popular posts on parenting are aware of this. They get a huge following from parents all over because they use language that appeals to the reader.
Go the extra mile for your blog this year. Interact with your customers and hear their stories. Dig deep for their authentic experiences with your products and services.
Tactically incorporate the various points of view you gather from your clients into your posts.
There are a number of ways in which you can gather your valued customers' stories:
Read their reviews and comments. Then develop answers to frequently asked questions from these.
Follow them on social media. Here you will find them speaking in their most natural voice, expressing uncensored thoughts. Note the kind of phrases they like to use and their opinions concerning your company, your products, or your competition.
Reach out to them by phone, email, or physically where it is possible
Do It to Gain New Customers
Your potential clients are looking for assurance that your product or service works.
This is why 54% of them will visit the business website after reading positive reviews and 84% trust online reviews as much as a personal recommendation.
With customer reviews weaved into your blog posts, you make it easier for your potential clients to access them.
3: Acquire Deeper Knowledge
Have you run out of blog post ideas? Does it appear that you have exhausted all there is to your niche already?
If yes then what you need to do is expand your knowledge base.
You can formulate new blog post ideas by seeking out more information. This is how you can achieve that:
This is not a step-by-step guide but the idea of reading is definitely a good place to start. I'm not talking about just skimming through pages in search of interesting information.
What you need in 2021 is carefully-gathered, accurate, and relevant data. 
Find authority sources of information and read them. Do some research and always fact-check your details before you post them. Remember your reputation is yours to protect.
The quality of your blogs will increase if you do this. Your readership will consequently grow.
Another good way to gain specialized knowledge on any subject is to learn from the experts. Go for that class that will enlighten you in a way that cannot be matched elsewhere.
Perhaps you already are an expert in your field. In that case, then you should be the one giving the lessons.
Blog ideas can then come from excerpts of your lessons. Make them interesting enough to get potential students clicking to sign up for your course.
Moreover, you will find that developing a course forces you to place a higher demand on yourself to get valuable information that you will pass on to your students.
Focus On a New Target Market​
Sam runs a blog on college life. It is targeted at… you guessed it, college students.
What if he decided one day to focus on getting younger readers hooked to his blog?
Instead of the typical "X ways to bring your college grades up" list posts, he would go with titles like, "Your checklist five years before stepping foot into college," instead.
Next, he would have to tweak his writing style to appeal to his new audience.
Ideally, he should do this in such a way that he keeps his original followers interested in what he has to say.
In the same way, you can take time to think of blog ideas that target a new demographic
What Should I Post on My First Blog?
Maybe you have no experience with blogs and all you want to know is,
"How can I get started?" 
You have no idea if a list post, a how-to ultimate guide or an interview is the best way to go for a start.
Well, you can get your first blog post idea by asking yourself these questions instead:
Who am I?
What do I represent?
Who am I talking to?
What is my message?
What do I care about?
---