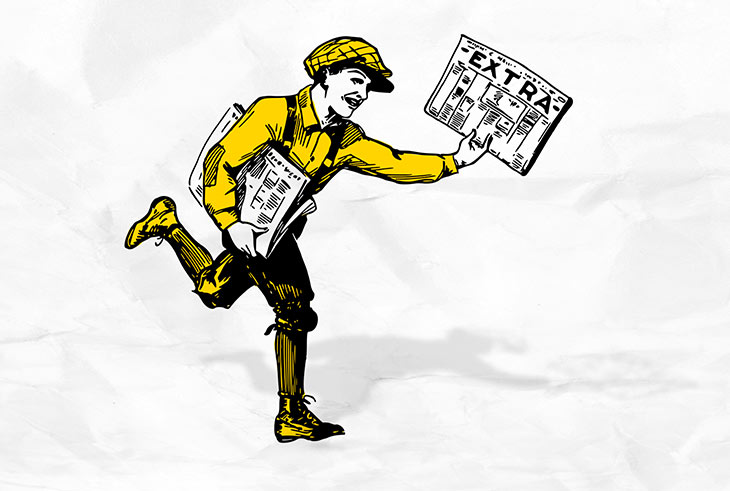 A Quick Guide to Outsourcing Your Blog Writing
Guest posts and onsite blogs make up the cornerstone of inbound marketing today.
In fact, blogging has become an essential part of online marketing strategy.
Inbound marketing statistics show that:
Nearly 40% of companies in the United States use blogs for marketing.
There are close to 2.5 billion people reading 4-5 blogs a day.
61% of consumers feel better about customer content from online brands.
90% of consumers find customer content is beneficial.
As we can see, modern businesses use blogs to their advantage. They now engage with their customers beyond traditional marketing.
In so doing, they drive organic traffic to their websites. They also increase their brand awareness on social media.
Search engines prefer websites with frequent updates. Blogs are the best way to stay current.
According to various findings by Hubspot:
Brands that blog 16 times or more per month get 3.5 times more traffic.
If a business has 51-100 pages on their website they are likely to generate 48% more traffic.
Small or medium businesses with 10 or fewer employees see the highest return from posting regularly.
Increasing blogging frequency can nearly double their sales leads by up to 6-8 times per month.
A business that blogs even once or twice in a given month can generate 70% more leads.
Certain qualities make the best blogs.
The content needs to be well researched to provide consumer value. The writing must be of a high standard.
Achieving these goals takes time and effort.
It can be hard for a thriving business to focus on blogging. Writing for the web is not easy, and incumbent employees may be too preoccupied to take on the task.
The solution to this lies in outsourcing your blog.
"The important thing about outsourcing or global sourcing is that it becomes a very powerful tool to leverage talent, improve productivity, and reduce work cycles." 

– Azim Premji, Chairman of Wipro Limited
With outsourcing, you get to engage your target audience on their terms. This leaves you the space to focus on new leads with minimal effort or stress.
Blog writing services are quite scalable. Other benefits of outsourcing your blog include:
Establishing a regular posting frequency
Time and cost savings
A wider pool of highly skilled SEO copywriters
Access to expert content writers
A diverse range of voices
Follow these three simple steps to ensure the best blog outsourcing experience for your business:
1: Check Your Budget and Content Needs
Before you look for an outsourcing agency or writer, you need to determine:
Understanding your budget gives you a clear picture of what options you have.
The decision to hire an agency or a freelancer also depends on what services you need.
An agency can work better for you if you need access to writers with different skill sets. They are also the best choice for a high volume of content production.
Conversely, you may opt to hire a single freelancer if you don't have huge content needs. This works well for a more intimate, long-term relationship.
Individual freelance writers charge around $0.03 to $1 per word. Most rates range between $0.05 to $0.30 per word.
According to PayScale ghostwriters can charge as much as $47.50 per hour.
Your content needs depend on a few factors, including:
How much content do you need – is it a single or long term project?
How fast you need the content
The level of expertise your content needs
Different agency pricing styles
Outsourced writers' locations
In most cases, it is easier to negotiate a flexible rate with a content marketing agency.
2: Put Your Outsourced Writer(s) to the Test
It's important to vet outsourced writers as you do internal employees. This will spare you from many future challenges.
When you take a look at a writer or agency's past work you get an idea of what they can do. Going through a portfolio or sample work gives you insight into the scope of skill.
You can also have a look at customer reviews if available. But the best way to gauge a writer or agency is by asking the content creator to do a test piece.
The best content agencies have intensive editing processes. This means that the test piece you get will be the best quality they can produce.
In most cases, it is good practice to pay for test pieces. Some agencies offer competitive discounted rates. You can also discuss terms involving a kill fee before signing on.
Remember, test pieces are meant to show potential.
It may not be perfect the first time, so aim for a lighter project. Ask for a blog post between 1000-2000 words rather than an entire ebook.
The trial phase will reveal:
How well you can work with the outsourced party
Their writing style and tone
Whether their work ethic matches yours
Passion and experience levels
How fast they can submit material after a request
3: Give Your Outsourced Writers Maximum Support
Writers are creatives and they are still people.
To get the best content out of them, you need to offer support. This sometimes goes beyond paying them for an article done.
Think about the job you want them to do.
Consider what possible challenges they could experience and how you can help. This will help you figure out all the resources needed to do a perfect job.
Examples include: 
Contact information for people in your business and the outsourced party 
Relevant information on internal or external experts.
Shared access to internal documents. These include style guides, media kits, content ideas, content calendars, and more.
Shared access to the website or blog backend.
When working with outside content creators, clear communication is important. Being available to answer questions affects quality production.
There are many ways to communicate with remote employees. But it is important to let your communication preferences be known. Anyone with a question needs to know who the right person to ask is.
When a clear workflow process is in place work happens faster and more efficiently.
In the case of a bottleneck, you can find the issue quickly and sort it out even quicker.
Be a great boss, even to outsourced workers. Reward them by paying them well, being kind, and offering constructive feedback.
They will have no problems with consistently producing high-quality content.
---