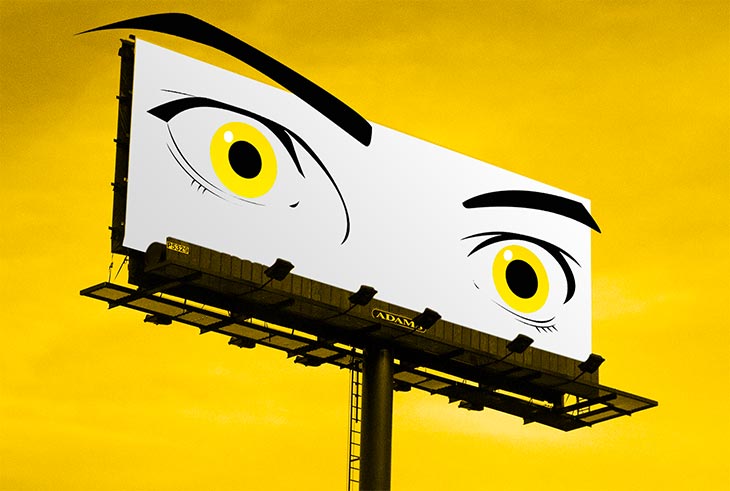 2 Stunning Sporting Goods Blogs Doing Content the Right Way
A blog can catapult your sports site to greater heights. With the right content, you can connect with your audience and motivate them to buy while building your brand. 
Yet here's the catch—it takes time and effort to build a blog that delivers high returns because:
Your content must appeal to both your target audience and Google otherwise, it will drown in the sea of competitors. 
You must be consistent to build a relationship with your audience, gain their trust, and establish your brand. 
The good news is that with a well-thought-out strategy, a conversion-focused sporting blog is achievable. Plus, you can comfortably outsource your copywriting tasks even as you occupy yourself with your core business. 
To help you create and spruce up your blog, we'll profile a few examples of blogs from which you can draw inspiration. 
You can jump straight to the blogs by clicking here.
"What a professional outfit CopySmiths are. I am really impressed with how personable and organized they are. Getting to learn someone's niche is hard but they take the time to do this. They know how to build topical authority for SEO." — Adam W. HollywoodMirrors.co.uk
How to Make Your Sporting Goods Blog Stand Out​
To set your sporting goods blog apart from the rest, your blog must provide helpful information for readers about their chosen sports.
Your blog should:
Have a Clear Target Audience
Narrow down the ideal readers so you can come up with compelling and engaging topics that will interest your audience.
You can also define the problems that they face and use your blog to provide solutions. In addition, you can tailor your tone to the audience, making it easier for them to understand and engage.
Start by defining your buyer persona. Once you've identified the kind or person most likely to buy from your store, do an in depth analysis to gauge the lifestyle and behavior of your ideal buyer. Ask questions like:
Where are they likely to hang out? 
What do they need? 
What are their biggest problems?
You can also survey your current customers to figure out what they need help with. It also helps to search in online forums like Reddit and Quora to see the kind of people asking questions related to your sport or gear.
Your website can also be a valuable source of information. Which pages do people linger on the most? Do they seem to bounce quickly from certain pages? Asking yourself questions like this can help you determine your customer preferences.
Aggregate all this information to define your target audience, their needs, and how to talk to them.
Produce a content schedule that outlines what you're going to write about and when.
The calendar includes your content framework, including how to structure your pillar posts, supporting posts, social media promotion, and how to tie everything together.
The content plan will help you map out a long-term strategy to help you retain your audience.
Ask yourself questions like:
Are there any major sporting events coming up? You will want to shore up your content to showcase those events.
How often will you publish?
Which social media sites does your target audience frequent, and how will you promote your content?
Your calendar should include different content categories and delivery styles to keep your content exciting.
The table below shows examples of how you can vary your content.
Category
Style
Health and Wellbeing

Videos about healthy eating
Images showing how to wear the sports gear correctly
Articles about healthy lifestyles

Inspiration

Interviews with top sports celebrities
Quotes promoting fitness and sports

Sports news

Snippet videos from games
Articles about the top players
Sporting events
Your blog should not:
Be All About Selling Your Products​
If your blog does nothing but sell, it will likely put off readers. The aim of your content should be to inform, motivate and help your readers solve their pain points.
You can include your products as a solution to your audience's pain points, but don't make them the blog's focus.
Be Unfocused and Disorganised ​
Stick to topics that add value to your readers. While it's important to vary your content to avoid monotony, make sure it's relevant and stays on brand.
For instance, if you sell swimming gear, it helps to talk about swimming-related issues like healthy food, reducing drag, swimming events or celebrities. Avoid talking about baseball.
In addition, publish your content at regular intervals. Whether you post once a week, fortnightly, or monthly, stay consistent with your routine.
Consistency makes you look dependable, which builds customer trust. Consider outsourcing your writing so you can stay on top of your publishing deadlines.
Also, organize your blogs and categories well, so they're easy to navigate; a haphazard blog chases customers away.
Renoun manufacturers and sells snow skiing goods including skis with their patented anti-vibration technology and bindings.
They have a blog chock full of content that focuses on:
Ski culture and after ski social events (apres)
Information about ski resorts
Spotlights on renowned athletes
Tips and reviews about choosing the right skis and gear
The blog provides lots of helpful information and creates a sense of community—you can't immediately tell that they are selling anything. Studies have shown that snow skiing is a lifestyle sport that values a sense of culture and community, which the blog upholds.
In addition, they profile events and the latest news keeping everyone up to date with what's happening within the skiing community.
Their articles about well-known athletes establish them as an authority and create a bond of trust with the audience. In fact, it's an artful way to introduce an influencer effect on readers by showcasing celebrities using the brands on sale.
One great example is their blog post about Kelli Spencer, a professional athlete. The article is an interview where readers get to hear from her. They talk about everything from childhood to her travels.
The blog includes images showing Kelli using one of the Renoun skis —without going into detail about the product. This subtly highlights their skis without expressly selling, which can inspire readers to purchase the product.
Another one of the articles is about how they made a pair of skis for Elon Musk using their patented technology. This kind of name dropping can also help the blog pop up in more searches.
Side note: Their blogs could do even better with shorter paragraphs for easy readability.
Focus on topics within your sport of choice that appeal to your audience. Help them find what they need and give useful tips. Aim to help people not sell to them. That way you create trust which will make your customers buy from you.
Stay up to date with the latest news and events. This will ensure people find your blog when they search for terms related to current issues about the sport.
Use plenty of images in your blogs to make them easy to understand. Research has shown that 65% of people are visual learners, so photos will help imprint your brand into your audience's memory, helping improve your long-term sales.
Tacitly introduce an influencer element by interviewing and profiling top celebrities to draw more attention to your blog.
Blog 2: Cripple Creek Backcountry
Cripple Creek BackCountry is a brand that sells apparel and sportswear for skiing, hiking, running, and climbing.
Cripple Creek Backcountry's blog talks about:
Hiking, climbing, and skiing safety
Tips for choosing gear
Reviews about gear
Current events and updates
The content is interesting and educational while maintaining a relaxed and user-focused approach—free of jargon.
Their blogs and articles include helpful reviews and tips helping their audience choose the right gear for their trips.
Take, for example, this article about virtual boot fitting. It gives a clear step-by-step outline. Each step comes with an image to show readers how exactly to do it.
Their reviews never miss an opportunity to feature products from their catalogue and give readers an option to add items to their cart directly from the blog.
The table below summarizes the blog's categories.
| | |
| --- | --- |
| Category | Purpose |
| Informative articles | These articles are aimed at educating their audience about different issues, for example, why it's important to get proper fitting trail shoes |
| Gear reviews | Here they test out and tell readers if a piece of gear is all that it's cracked up to be |
| Tips | They cover a range of tips such as what to pack in your backpack, the best gear for kids among other topics |
| Event | They profile upcoming events letting readers know what to expect |
Include product reviews that give your audience authentic feedback about new sporting gear available so they can make informed choices. Link out to the products you feature so buyers can easily access them. 
Keep your layout simple and your blogs to the point. Go in-depth in your descriptive and how-to-posts so you can fully answer readers' questions.
Create posts about industry-related events so your blog can pop up when people search for current affairs, which will help drive more traffic to your website. 
Start Doing Content the Right Way
Setting up a blog page can generate more traffic, especially if you concentrate on the sports directly relating to what you sell.
By focusing on a few specific sports, you'll get better qualified leads which increases your sales. Attracting 100 people who are enthusiastic about the sport is better than reaching out to 500 not-so-interested people, so don't stray far from your core sports.
Ultimately, a successful sports goods blog:
Establishes your brand by connecting with readers through unique stories, interviews, and interesting content.
Adds maximum value. Focus on meeting their needs, answering their questions, and helping them enjoy the sport.
Builds relationships with customers and makes them feel like part of a community. After all, sports are about enjoyment and entertainment.
Is consistent and produces content as planned. If readers are expecting to hear from you every Wednesday, don't let them down. Consider using the services of a content writing company such as CopySmiths to maintain consistency.
"Working with CopySmiths has been nothing short of excellent. They were able to write several batches of well-written, genuinely informative content related to our products and industry with minimal guidance or training on the product itself. They also do this relatively quickly, so the turnaround from our delivery of targeted keywords and topics to their finished pieces felt like a breeze! I would recommend their team to anyone looking to boost their content strategy but may not have enough resources in-house to do so." — Eileen Shaw, MVP Visuals
Remember, blogging isn't an overnight strategy. Be patient and stay consistent. Track content performance and adjust your calendar until you land on what works for you and your audience.
---