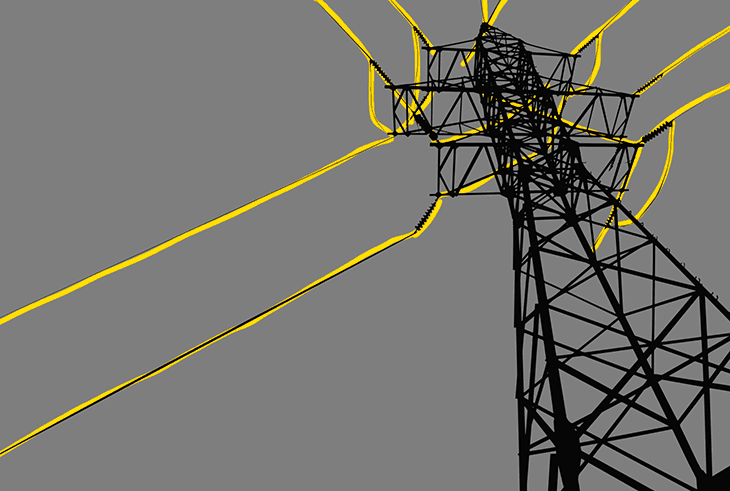 6 New Reasons to Outsource Content Writing
Content writing is an essential part of content creation and marketing.
For your content marketing strategy to be successful, you need to publish different types of articles, including newsletters, social media posts, landing pages, and more. You also need to churn out high-quality content consistently and in bulk.
Even if you're a good writer, it is near impossible to write and publish all this content by yourself. This is where outsourcing comes in.
You can outsource content by either hiring freelancers or finding reputable content agencies.
Why You Should Outsource Your Content Writing
Leverage Newer SEO Tools and Techniques​
The content marketing industry is always changing when it comes to the tools used to promote content. It's therefore important to keep up with these changes to maintain a successful blog.
Newer tools like SurferSEO offer convenient services including integration with Google Docs. It also provides a real-time SEO content score when writing — a feature that's quite handy for content writers to gauge how on-point their articles are.
When it comes to SEO practices, there are always new and emerging techniques to drive organic traffic to your blog.
For example, YouTube SEO is popular these days since videos on SERPs are predominantly hosted on the platform.
It's therefore important to include YouTube SEO when creating content today in order to stay relevant.
Engage Experienced and Knowledgeable Writers
Content marketing writers who have been actively working over the past few years have gained a wealth of experience and knowledge in the art of SEO writing.
The major reason for this is that they have been continuously incorporating ever-changing optimization techniques.
The knowledge current writers have acquired of late means they will be able to deliver quality content that meets all SEO demands.
Other than that, there are a few additional benefits of hiring more experienced and knowledgeable writers:
Fast turnaround time. The 10,000-hour rule applies to everything, including writing. If a writer has been writing for several years, they can write faster than a beginner. This saves you time and money.
Quality content with great structure, flow, and language that is free of errors.
An experienced writer has more depth and understanding on a wider range of topics as they've probably written about it before.
Minimal article revisions since the writer easily meets the client's needs and SEO requirements.
Access More Writers and Content Writing Agencies
Content marketing has grown impressively over the years, with more people getting into affiliate marketing as a viable source of income.
Because of this, there are more writers than ever before. There are also plenty of new content writing agencies that have cropped up, providing you with tremendous choice.
If you're looking to outsource your content, now would be the best time as the larger pool of writers makes it easier to find both freelancers and writing agencies. It also means that writers will offer more competitive prices, helping you score the best deals and reducing your costs.
Find True Industry Experts
While you may be an expert at a particular topic, you're certainly not an expert in everything.
If you go ahead and write on a topic you're not an expert in, there's a pretty good chance you'll end up producing thin content. This shows a lack of understanding of the subject matter and is one of the fastest ways to repel readers from your website.
By hiring an industry expert, your content will be deeply researched and carry a sense of authority and expertise.
For instance, if you sell car engine products and want to publish an article on the best performing engine oils, you need to hire a professional in the car engine field.
An expert is also able to elicit increased engagement and responses from the reader. This builds trust with your audience and ensures they always come back to your website. 
Outsourcing content writing will always be cheaper than hiring full-time writers.
When you hire full-time writers, you waste money by paying them even when there isn't much to write. They also don't have expertise in every field — and you're therefore risking thin content.
When you outsource content writing, these issues are resolved. First, you will only need to hire writers when you need them, saving you money. You will also have the opportunity to engage expert writers in different fields.
Additionally, outsourcing saves you time as you can focus on other aspects of content marketing such as planning strategies and handling the social media pages.
Easily Establish a Standard of Quality
Content outsourcing allows you to create and implement a unified standard across all of your content.
By outsourcing content to an agency, your content will all have an overarching standard when it comes to style, tone, formatting, and language. This shows your audience professionalism and builds trust with them so they'll keep coming back for more.
However, if you choose in-house writing, you will notice that different writers do things in different ways. When your audience notices this lack of uniformity, they leave — and it's nearly impossible to get them back.
Where to Outsource Content Writing Services
Content Writing Outsourcing Agencies
Content writing agencies are the bridge between you and the writer. You can contact writing services by sending them content writing ads via email.
These platforms also handle the writers' payments and ensure quality control since there are also editors that go through the work before it's delivered to you.
Another huge benefit of agencies is that price is negotiable, depending on the workload. This means you can easily get discounts on bulk articles.
Content Marketing Agencies
Content marketing agencies offer digital marketing services — including content creation services. They're involved in handling your social accounts, managing your website, developing strategies, and content creation. They have in-house staff for these services.
Always go for reputable agencies when outsourcing writing services by reading reviews and client testimonials before hiring them.
Freelancers specialize in specific niches and are often industry experts. However, you can also hire general writers who can write on any topic.
It's important to note that with freelance writers, you deal with them directly when it comes to payments, briefs, and article revisions. The rates also differ from one content creator to another, so you always need to find a writer within your budget.
To find freelancers, you can access platforms such as Upwork, where freelancers join and advertise their writing services.
How Do I Start Content Writing From Home?
Perhaps you're already writing your own content and you want to turn it into a side gig? It's easy. All you need is a computer and a stable internet connection.
If you're already a writer or have the skill, you can go ahead and sign up on content writing sites for freelance writers.
On these websites, you can submit proposals to clients seeking writing services. Examples include Fiverr and Upwork.
There are also job boards such as ProBlogger where you don't need to have an account to send proposals. Instead, simply apply for the job directly on the employer's website.
Other than that, you'll need typing software such as Google Docs or Microsoft Word. You'll also need an editing tool such as Grammarly and a plagiarism checker like Copyscape.
These tools are available through free and paid subscriptions.
---