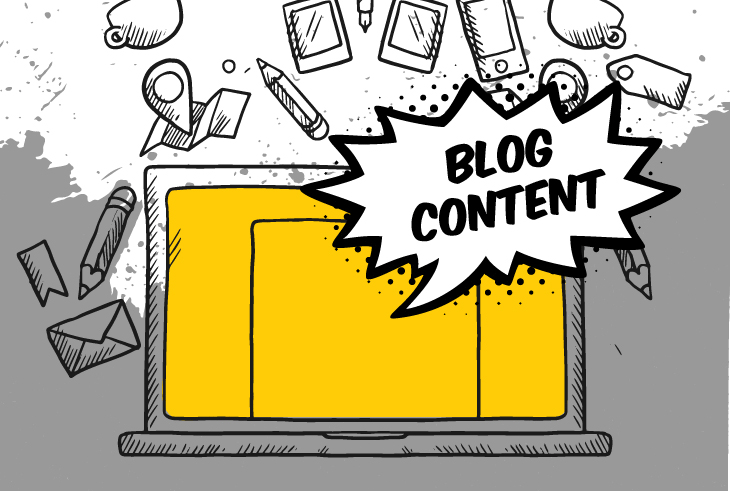 5 Types of Blog Content That Are Worth the Investment
Did you know that more than two million blogs are launched onto the world wide web every single day?
That's just blogs. It doesn't include other types of online content such as:
Landing pages

Product pages

Podcasts

Social media posts

Youtube videos
All this content is vying for attention from internet users.
Therefore, it's now more difficult than ever to stand out from the crowd⁠ and bring traffic to your site—even for companies with an established online presence. As you can guess, for newcomers, it can be an absolute nightmare. 
Fortunately, there's one sure way to bring high-quality, sustainable, and profitable traffic to your store: through creating evergreen blog content. 
Evergreen content can help you rank higher in search engines, drive high-quality, traffic⁠—that's more likely to convert⁠ to your sales. Blog content also helps users find the products they're looking for⁠, so it's a win-win.
Let's explore the different kinds of powerful blog content that are worth investing in for your eCommerce business.
1- Evergreen Lists for Buyers
Lists posts are structured chunks of information that are presented in a bite-size, reader-friendly format. Lists are easy to read, highly shareable, and can bring lots of people to your site.
Content organized into a structured and highly-readable list format can also:
Increase engagement

Boost social media shares

Provide a platform for internal and external links
All the above benefits from list posts ultimately mean one thing: more conversions.
Useful lists usually contain the very best information on a topic. For an online store, you can create different kinds of lists including:
Product lists

Lists of tips

Resource lists
Think of how users search for product recommendations online. Most of them put words such as "Best" or "Top" in combination with the product name in the Google search bar. 
Creating best-of product lists provides answers for such search queries. Readers can quickly scroll the list to find the answers they seek⁠—usually which product to buy and why. 
Example: Top Ten Cameras for Vlogging
Creating a list of tips is another brilliant way to make use of list posts. The possibilities for these types of posts are endless and can be applied to any topic. 
Tip lists are very helpful for readers because they're easy to read and provide them with answers to some pressing queries. When properly done, these can bring you plenty of high-quality traffic. 
Example: 10 Smart Ways to Save Money On Groceries
Resource lists point users to other resources, such as other web pages or sites, where they can find useful information. 
Creating informative resource lists can take a lot of time. However, they are well worth the effort. In addition, resource lists can work well for just about any topic. 
Example: Ten Gardening Books You Should Read Today
2- Informative How-To Guides for Everyone
Step-by-step guides teaching readers how to do specific tasks are very popular online. 
Why? Because in today's world, many people go online to learn how to do just about anything⁠—from troubleshooting computer software problems, losing weight, to popping pimples.
If you want to educate your audience about how to use the products in your eCommerce store, how-to guides are highly effective. 
Here are several types of how-to guides that are worth investing in:
Ultimate guides imply that your content is the best and most comprehensive, which obviously brings traffic. 
Because complete guides cover a lot more than most articles, they're great for search engine optimization. Not only can they pack more keywords, but they also attract backlinks and social media shares.
Expert Tip: Ultimate guides must be well-researched and detailed to meet readers' expectations. In fact, any ultimate guide that's worth the name needs to be so detailed and helpful that the reader doesn't need to browse other sites for additional information.
A lot of people looking for information on certain topics are novices. Unfortunately, plenty of guides available online assume that the reader has some level of experience or knowledge on the subject. 
Here's where beginner guides can help you make a killing. 
A good beginner guide gives step-by-step action points for users who are not experienced or knowledgeable on a topic. It also explains technical terms in easy-to-understand language. 
Example: Beginner's Guide to Wearing Makeup Like a Pro
Guides for Advanced Users
When creating how-to guides, don't forget advanced users. They too search online to refresh and boost their knowledge and expertise. 
Unlike when creating content for beginners, you don't have to explain the technical jargon and concepts to advanced users. That said, these guides must provide high-level insights on the topic.
3- Showcasing Relevant Data and Research
Research and data-driven blog posts can make your content more authoritative⁠, making it more helpful and shareable. 
Data-driven blog content offers readers proof from up-to-date research, statistics, or your own surveys to back up your claims. 
Here are three key data-driven blog content types to consider investing in:
Research is expensive and time-consuming. Since reliable research findings are hard to come by, investing in your own research and creating content to highlight your findings can bring more traffic to your site. 
Other websites will quote your findings and your posts will be shared on social media⁠ both of which attract high-quality traffic that drives conversions. 
While research isn't cheap, you don't need to have a massive budget. You can easily survey your target audience using accessible tools such as Google Forms and SurveyMonkey.
Compilation of Relevant and Insightful Statistics
If you're not in a position to create your own research, compiling relevant statistics for users is the next best thing. 
Don't just throw together a few random statistics and expect traffic to pour in. For this type of content to have an impact, it has to provide comprehensive data on the topic. 
To bring the statistics to life, you can add insightful commentary or create infographics to accompany and simplify the data.
A Shocking Statistic and Its Consequences
Another powerful way to create data-driven content is by focusing on a shocking statistic.
Simply pick one statistic and build an entire article around it. You can explain the backstory and how it affects the industry. 
For example, you can create an article around how more than two-thirds of adults in the United States are either overweight or obese. The article can explain the rise of obesity in the US while promoting fitness or health products from your store
4- Insightful Case Studies
Case studies are a brilliant way to show off your expertise while telling a good story…and nobody can resist a good story. 
Using real-world examples, you can show readers the effectiveness of the solution you offer. For example, if you're selling weight loss supplements, you can tell the story of how one of your customers lost weight using your products. 
An effective case study needs you to provide plenty of detail, information, and data readers can apply to their own situations. 
There are two types of case studies, which we highlight in the table below:
Case Study Type
Explanation

A success story case study

Highlights the effectiveness of your solution

Shows readers how someone implemented your solution correctly and reaped positive results 

What went wrong case study

Highlights mistakes users can make in implementing your solution

Provides valuable lessons while evoking empathy
5- Informative Encyclopedic Content
Encyclopedic content can help set your site as a helpful and informative resource in your niche. 
Ultimate guides can also fall under the category of encyclopedic content. Other types of content that can be considered to be encyclopedic include the ones listed in the table below:
| | |
| --- | --- |
| Encyclopedic Blog Content | Description |
| Articles around the history of your niche or product | Explore relevant history to keep your readers informed about your industry or products |
| A comprehensive glossary | Create educational, dictionary-like content that can help you in link-building |
| Q&A or FAQ | Gather a bunch of common questions on a particular topic and answer each one of them authoritatively |
Ready to Create Great Blog Content?
Now that you have an idea of which type of content can bring high-quality traffic to your site and result in a good return on investment, the next step is to create it. 
Being a business owner, you may not have the expertise, experience, or time to commit to writing blog posts for your eCommerce store. 
This is where CopySmiths comes in. 
We are a content agency that creates quality articles for online stores that require a steady supply of blog content. We have a highly-experienced team of writers, editors, and graphic designers to help you create evergreen content that converts web traffic into sales. 
Don't just take it from us—here's what one of our clients has to say:
"I am very happy with your company's content output and professionalism. I will be recommending use of your company's services."
To get the ball rolling, contact CopySmiths today.
Share on LinkedIn:
---