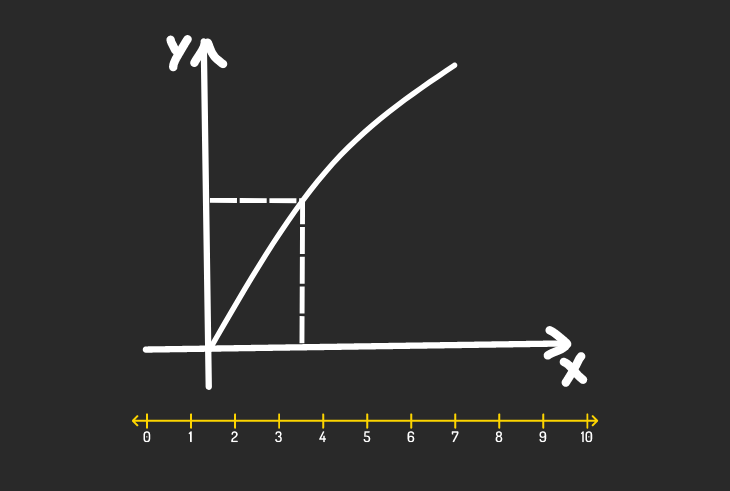 4 Proven Tips to Creating Catchy Blog Titles
When it comes to creating blog titles, the old adage, "You only get one chance to make an impression," rings true.
Internet users today only spare a few seconds to skim through a blog title before deciding on whether or not to click on it.
You can't blame them. It's the only way to get through the sheer number of blogs published daily on any given topic.
As a result, a catchy title is a must-have for any blog, and the surest way to get noticed and generate leads.
We've gathered four proven tips for creating snappy blog headlines. As we delve into each, you'll also learn:
Why you need to start with rough draft titles
Why offering a solution makes your blog title catchy
The importance of using numbers in blog titles
How a topflight title generator helps you create catchy headlines
1: Start With a Rough Draft Title
Rather than attempting to create a perfect title on your first try, start with a rough draft title. This will help you explore the various subtopics under your main subject and single out the catchiest.
Rough drafting is a proven practice in the publishing industry with famous applications such as Mary Shelley's Frankenstein.
So, if you're writing about eCommerce conversions, for instance, start by sketching out a rough draft title based on the most popular subtopics under the subject.
These subtopics are possibly on maximization, efficiency, common errors, and case studies, which can inspire your rough draft title to become:
Get more conversions while spending less
Common mistakes to avoid for better conversions
How these 5 websites get better conversions
My costly lessons in eCommerce conversions
Why you don't have to break the bank for better conversions
If you're unsure of the most popular subtopics under your subject, consider using high-quality title generators such as CopyCount for a glimpse at the existing blogs.
CopyCount gives you a list of the top-ranking blogs under any given topic for a better perspective on their most searched-for subtopics.
This is the list generated for the best blogs under "eCommerce conversions." You can easily identify subtopics from this list such as "quick conversions" and "scientific strategies."
You also get additional information to help you create catchy titles, such as details on the top-ranking keywords for your subject. Keywords help your title become more visible on the results page, improving their chances of generating clicks.
For our example topic, eCommerce conversions, CopyCount identifies our keywords to include "increase" and "conversions." Check out the blue boxes below.
This information makes it easier to refine our previous rough draft title ideas and make them catchier, as the table below demonstrates.
| | |
| --- | --- |
| Rough Draft Title | Title With Keyword |
| How these 5 websites get better conversions | How these 5 websites increase conversions |
| Get more conversions while spending less | Increase conversions while spending less |
The suggested keyword, "increase," tidies up our previous rough draft ideas by cutting them short and maintaining clarity. These alternatives are much more succinct and read better, making them catchier blog titles.
2: Offer Solutions With Your Blog Titles
With the thousands of blogs available today on any given topic, offering a solution with your title is a proven way to grab attention.
Solutions help your audience gauge the value of your blog content against others on the results page, thus turning them from casual browsers into readers.
A recent study of headline yields found that solution titles generate more page views than non-solution headlines 56% of the time.
Looking at the CopyCount list of the top-ranking blogs under "eCommerce conversions," you'll notice that each blog title offers a solution.
Take the 4th-ranking blog title, Scientific strategies to increase your eCommerce conversions.
This title offers potential reader solutions to improving website conversions with the label "scientific strategies" for credibility. It's a tactful strategy that makes this title catchy and successful.
Even better, offer multiple solutions with your blog title to help boost the perceived value of your content in the eyes of browsers.
Take our previous title suggestion from CopyCount (with the keyword "increase") as an example—Increase your conversions while spending less.
The title offers two solutions simultaneously:
How to improve the conversions of your website
How to make a saving in the process
It makes for a more compelling headline than if the title only offered either benefit.
Another example is Dale Carnegie's popular book, How to win friends and influence people.
Carnegie's headline famously offered two solutions to readers:
How to win friends
How to influence people
This tactic served him well during the early stages of the book's launch when it was largely unknown and sold via mail order. The same double-benefit title headlined every sales letter, encouraging new readers to try.
3: Use Numbers to Make It Ultra-Specific
Catchy blog titles use numbers to let readers know exactly what to expect in terms of answers and solutions.
This predictability provides readers with a quick and objective measure of value that encourages them to choose one title over others on the results page—like a scorecard. In fact, numbered headlines are 36% more likely to generate clicks.
Numbers in titles also provide readers with subtle cues about your content, like its length and simplicity. Both help users gauge the suitability of your blog and contribute to its selection on the search results page.
Consider these two blog titles:
4 must-have strategies to increase eCommerce conversions
Must-have eCommerce conversion strategies
How easy would it be to assess each blog's suitability solely from each title?
The numbered title explicitly narrows down the topic to four main ideas. This makes it easy for a casual browser to perceive the length of the content and the expected detail solely from the headline.
The unnumbered title doesn't limit the topic to any specific number of points, making it impossible to estimate the same.
4: Create a Sense of Urgency
Urgent headlines push casual browsers into clicking and reading your blog. They trigger that compelling Fear Of Missing Out (FOMO) that encourages internet users to act while they still have the chance.
In one study of consumer behavior, participants reported higher arousal levels when gift cards were marketed as limited or scarce—a common urgency-building tactic.
Most browsers are looking for solutions and answers, so it's easy to create a sense of urgency from their existing problem. Perhaps by creating the idea that their problems will get worse if left unresolved.
With our sample topic, eCommerce conversions, for instance, an urgent blog title will be: Avoid these 5 common conversion mistakes before it's too late.
The statement "before it's too late," conjures up images of what will happen to a website's conversion rates if the reader continues to make the listed mistakes.
Alternatively, it's possible to create a sense of urgency by talking about how fast your readers can resolve their problems.
For our example topic, this will be: Boost your conversions in just 2 weeks without adjusting your budget.
The "2 weeks" communicates to potential readers that they can solve their conversion problem within two weeks of reading this blog. It's a powerful statement that creates urgency for reading the underlying content, which makes for a catchy blog title.
Scale Your Publishing With CopySmiths
So, there are four proven tips for creating catchy blog titles. But why stop at headlines?
Why not scale your publishing as well with catchy and creative blog content from CopySmiths?
We've written and published over 4,000 high-quality, SEO-driven, eCommerce articles including:
Blog posts
Pillar posts
Listicles
How-to articles
Buyer guides
"We have used CopySmiths on several occasions to assist with blog content for our website. Their approach is strategic and SEO results-driven, which is exactly what we needed."
---