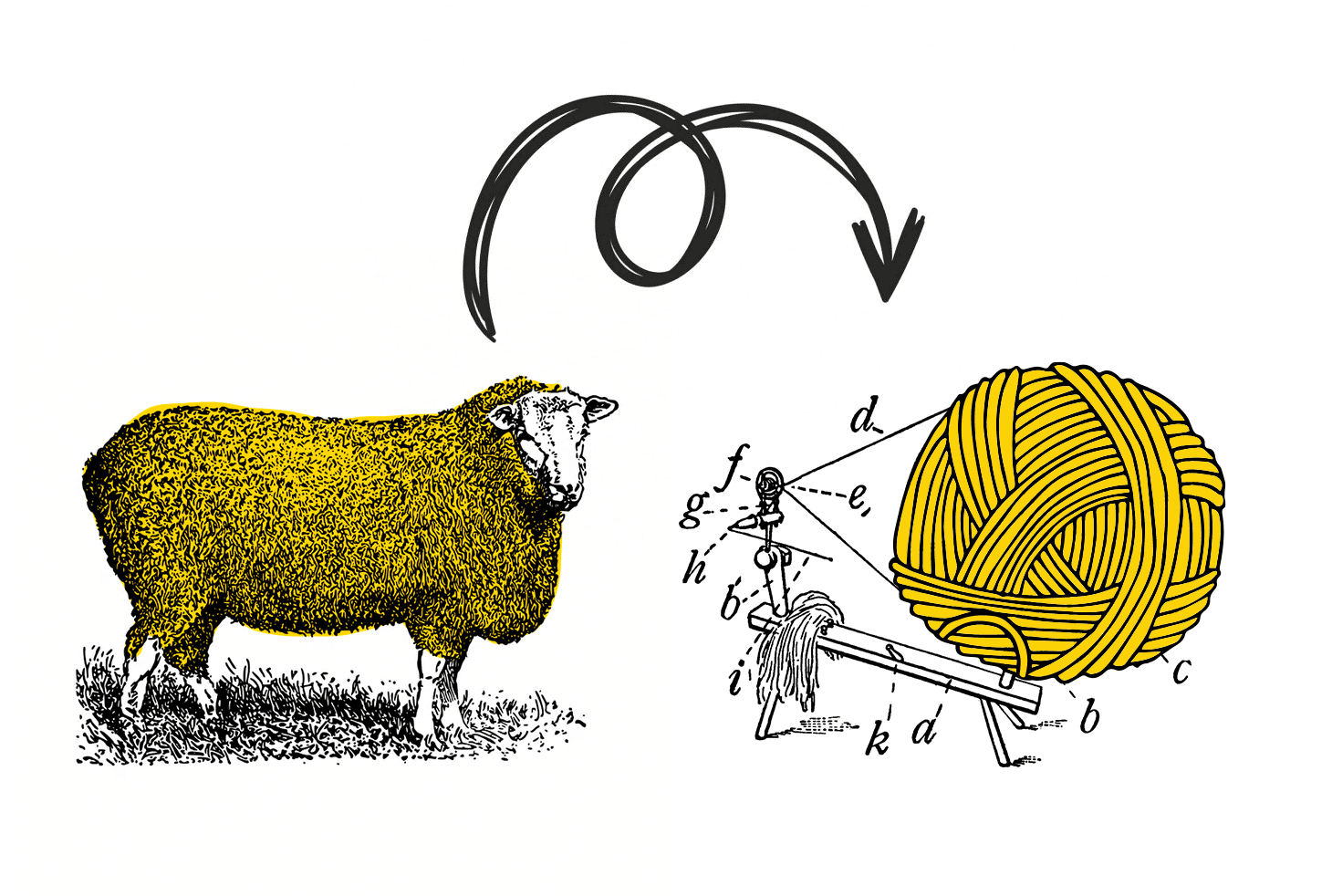 3 Captivating Craft Blogs to Inspire Your Own
A captivating craft blog has the power to bring out our deepest emotions, refresh our minds, and inspire us to make important decisions.
Furthermore, a craft blog that combines the beautiful nature of craftwork and strategic content creation strategies can have mind-blowing online results. 
It's one thing to create magnificent craftwork, but it's quite another to get people to visit your online space and interact with it.
Successful craft blogs with high online traffic implement strategies in their blog posts such as:
Hooking headline
Engaging and informative articles
Relatable subheadings
Striking images
Compelling CTAs
It can be challenging to use these elements without the assistance of a professional content writing agency. The process of content creation, like craftwork, needs specialized skills. 
You can learn these superior skills by studying successful craft blogs. Today, we'll discuss three captivating craft blogs with applicable elements that'll inspire you to start your own.
Altenew is an eCommerce store that creates unique paper crafts, high-quality clear photopolymer stamps, stencils, and ink. They also train craft enthusiasts to improve their expertise through online classes and DIY articles.
Altenew has won three Craft Business Awards, which include the Best American Brand 2021. You can't fail to feel their presence online, as they've published and shared:
3,446 blog posts
2,347 videos
566 social media live events
94 virtual workshops
Altenew's blog is dynamic; it has hundreds of articles divided into four subcategories, as shown in the table below:
| | |
| --- | --- |
| Blog Subcategory | Purpose |
| Card blog | Shows you how to make stunning cards and improve the ones you already have |
| Mixed media blog | Teaches you how to make other crafts |
| n the craft room | Gives hundreds of ideas to kick start your crafting journey and inspire you to continue crafting |
| Inspiration challenge | Creates craft challenges for their online readers. They announce monthly winners by displaying their work in a blog post |
Altenew's blog has informational articles that teach you applicable papercraft skills. Each how-to blog post has a photo after every step to help the reader fully grasp the concept. The images are well thought out and flow seamlessly with the presented text.
Altenew also features their design team members as regular article writers. Using multiple writers gives their blog posts unique styles of writing content, keeping readers more engaged.
Post many articles to improve your online visibility and to give your readers variety. A blog with a variety of informative content wins the confidence of page visitors, who are more likely to convert to paying customers.
Use craft images to explain a procedure in every step. According to Optinmonster, bloggers who use images receive 94% more page visitors than those that don't.
Outsource your content writing needs to an agency with multiple writers. Different writers add variety to your blog articles and prevent monotony.
The Leather Guy is a wholesale and retail eCommerce store that sells leather and its accessories. Keith and Tracy Brubaker started selling on eBay and used their garage as a mini-warehouse.
The company grew exponentially to become a popular online store for everything leather. Their mission nicely captures their core values:
"Here at The Leather Guy, our mission is to encourage, inspire, and help small businesses grow by providing services that are affordable, reliable, and friendly. We strive to stand out as a company that takes care of the details so our customers can focus on the bigger things."— The Leather Guy
The Leather Guy blog brilliantly takes a potentially dull topic and transforms it into an informative and exciting reading experience. Their articles capture the reader's attention in their creative use of leather to make unique crafts they can try at home.
Leather Guy also divides their blog posts into categories that attract different audiences. Aside from the how-to blog posts, they have articles that offer tips to small businesses and news updates about their company and products.
Leather Guy subtly sells their products on their blog posts. They meet a reader's need by offering their products as a solution to the reader's problems. They mention their products as they explain how you'll use them to solve your leather challenges.
Write captivating blog articles that transform a potentially boring topic into an enjoyable, relatable post. Combine your craft creativity with the skills of an experienced content writer.
Add your products to your blog as a solution to a reader's challenge. A blog that heavily sells to readers loses page visitors and ranks poorly on Google.
Bead Venture founder, Katherine Magnolia, started by selling on Etsy and other online platforms. In 2018, she developed a website to sell to the expanding market and reach more people.
Katherine Magnolia provides jewelry makers with the best quality and most unique jewelry supplies.
Bead Venture blog is simple and features listicle articles and beginner how-to guides on beadwork and making awe-inspiring jewelry. They don't have many articles, but they've optimized them to improve their Google ranking.
They position their blog for Search Engine Optimization by doing keyword research, formatting their articles according to Google guidelines, and writing blog posts that most bead enthusiasts would search for on Google.
Each Bead Venture article captures the attention of its readers by using simple language, short paragraphs, reader-friendly subheadings, and exemplary use of white space.
This format enables a page visitor to read the article with ease and navigate to other pages they've linked to, improving their credibility on Google.
Publish more listicles and how-to articles; they raise your Google page position. They're also among the top three types of blog posts with a high click-through rate.
Optimize your content for search engines by doing keyword research and using SEO tools to help you write on the topics people search for the most.
Essential Elements High-Achieving eCommerce Craft Blogs Consider
High-achieving eCommerce craft blogs apply marketing strategy that involves writing educational blogs, optimizing their content for Google, entertaining their readers, and presenting heart-warming stories.
Their blog-page design also grasps the readers' attention by including high-quality images and remarkable web design. Outstanding craft blogs go a step further by implementing the following essential elements you should consider while creating your blog.
Have a clear focus: Choose a specific niche and focus on one area in that niche. That way, you can attract the right page visitors without compromising your online visibility. Readers will also consider you an expert and will likely convert to paying customers.
Post new content regularly: The more you post articles, the higher your chances of boosting your Google ranking. You'll become an authority, and other blogs will link to you.
Heavily sell to readers: The fastest way to repel your page visitors is to add too much text and images of your products. You'll quickly lose their trust because they'll think you intend to sell and not solve their problem.
Post poorly-written articles: Writing high-quality articles takes time and requires creative skills. You're better off outsourcing to an experienced content writing agency that'll ensure your blog post is grammatically correct, easy to read, and well formatted.
Appear disorganized: Everything in your blog should relate to each other. The text, images, and colors should tell a story. Organize your articles into categories, use your brand colors often, and choose images that add to the story in the post.
Captivating craft blogs target a specific audience and speak to them in a language that best addresses them. You can learn to write with such a voice or look for a content writing agency that has skilled writers who've mastered the art of building a brand and driving sales.
Frequently Asked Questions
What Are the Qualities of a Good Craft Blog?
Which Article Types Do Well on a Craft Blog?
Listicles: Compile a list of useful activities, items, and methods to use.
How-to articles: Give a step-by-step guide on how to accomplish a task.
Round-up articles: Look for experts in a niche, and they give valuable information about a chosen topic.
Guide articles: Offer helpful information on getting things done well.
Can a Content Writing Agency Capture My Voice?
Yes, an exceptional content writing agency has writers from diverse niches, and they can get the most niche-qualified writer to work on your articles. The writers will effectively capture your:
Business brand
Mission
Language
Knowledge level
---