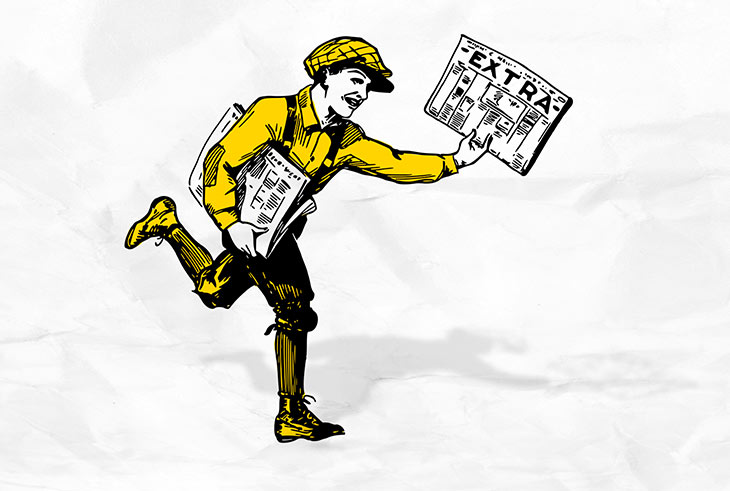 5 Riveting Reasons to Hire a Copysmith and Turbocharge Your Business
As a thriving business owner with a prominent website, you know every little detail of your products and services.
But can you communicate those to your consumers via your blog, with confidence and clarity? Do you've time to do so regularly?
As a business owner, you have an endless to-do list and never enough time. As such, maintaining a blog can often take a backseat, even though it's the driving force behind online sales.
In the world of artificial intelligence, your content is an indicator of the quality of your services.
With so much riding on its shoulders, there's no way you can afford to neglect it. And this is where hiring a proficient CopySmiths will give you an edge over competitors.
A proficient CopySmiths has superlative communication skills and knows their way with words, just like you know the ins and outs of your business. They can help you:
Build a connection with your customers
Develop a credible professional image 
Give an outsider's view
Save time and money
Improve search engine ratings with updated tools
Build a Connection With Your Consumers
The majority of your patrons won't be clued in to the day-to-day developments in your industry.
Hence, it's pointless to bombard them with technical product descriptions. If they get bored, they'll simply switch to a competitor's website.
You need to do away with jargon and interact in simple, conversational language.
A dedicated copysmith has the skills to understand complicated topics and present them in the most comprehensible manner without drowning readers in technicalities. They help set a conversational tone to your content and form an emotional connection with readers.
Moreover, thanks to their research skills, they can help you identify engaging topics to write about. Successful blogs cover topics that:
Grab the reader's attention and pique their interest
Are relevant to issues the reader might be facing
Provide information that is unavailable elsewhere
Are entertaining and engaging besides being useful
Additionally, if your blog isn't updated regularly, you'll fade out of your audience's sight and mind. According to studies, you should ideally be posting 16 times a month or 4 times a week to maintain a healthy engagement.
An experienced CopySmith can ensure consistency by forming and following a content schedule.
Develop a Credible Professional Image
Content quality affects visitor engagement and therefore, successful sales.
Poorly constructed copy with grammatical errors and spelling mistakes conveys an unprofessional image that might cost you potential clients.
After all, why should anyone be interested in dealing with a business that doesn't care about its online presence?
Your busy schedule might not leave you with enough time to focus on these details – it's completely understandable. Hence, if you want your content to be better than those of your peers, hiring an experienced CopySmith is the way to go.
Writing is an art best understood by those who practice it often, so proficient writers consistently produce high-quality, compelling copy.
Their writing exudes flair and accuracy and has the right amount of depth to convince readers of the credibility of your business.
Passionate entrepreneurs are too close to their business and often miss out on the bigger picture. You're an expert in your field but you'd be mistaken if you think there's no one better than you.
This is why hiring a seasoned CopySmiths is a prudent move.
Being an outsider, they can provide a bird's eye view of your situation and help you gain perspective. They can also do SWOT analyses to identify where you stand in comparison with your peers and work to improve the quality of your content.
Setting up an online business is easy, but building a lasting brand is hard work. What sets successful businesses apart is their content marketing strategy, where their tone of voice is a key element.
Patrons of online businesses often don't have the opportunity to see and touch a product. And bombarding them with Google ads isn't a great idea. 
Hence, the words used to write product descriptions and taglines must be emotive and real to make a sale.
But, blogs written by business owners often end up sounding like desperate purchase appeals.
A practiced copywriter can easily fix this common problem by imparting a balanced tone to your blog posts. They're persuasive without being preachy – exactly what is needed for a high-performing copy to generate sales.
"I will write the weekly blog as soon as I am done with this meeting/conference call, have lunch, and look at the potential recruits' resumes." Sound familiar? Of course, it does, because it's a real problem.
Entrepreneurs have to juggle multiple responsibilities and content creation often takes a backseat.
Writing an insightful, detailed blog that meets Google EAT (Expertise, Authoritativeness, Trustworthiness) parameters takes time and the right frame of mind.
Professional wordsmiths are seasoned at copywriting. They don't waste hours staring at a blank page and will generate a copy in less than half the time you're likely to take.
Also, blogs aren't the only kind of copy required on a website.
Maintaining a successful online presence involves writing landing pages, newsletters, Google ads, product descriptions, taglines, SEO metatags, etc. You need variety to reach a broad audience.
Without a dedicated copysmith, such diverse content generation might prove challenging.
Entrusting a responsible writer to manage your copy requirements frees up time that you can invest in research, product development, and client procurement. After all, time is money.
And speaking of money, you don't need to spend truckloads of it to hire a dependable writer.
It's incredible how hiring a professional is, almost always, cheaper than doing it yourself or entrusting an existing employee with more responsibility.
Initially, it might take some time to explain your business philosophy to them and the first couple of posts may require edits, but a capable writer will be up to speed in a few days and surprise you with the returns on investment.
Improve Search Engine Ratings With Updated Tools
CopySmiths don't just write well. They also get results.
With several billion Google searches conducted daily, search engine results are the most effective way for people to find out about your business.
Proficient writers who've spent time in the industry are abreast of the ever-evolving techniques.
They have a wealth of knowledge and experience to generate search engine optimized content, which helps attract and retain visitors.
Effective Tools To Ensure Good Results
SurferSEO
A detailed SEO tool, it has a built-in keyword research function and can be synced with Google Docs. It also helps generate headlines
Hemingway App
A distraction-free writing and editing tool, it focuses on identifying common errors to improve the quality of writing and make it more readable
Grammarly
An incredible proofreading app that also has a Google Chrome extension, it checks copy as it is typed
Copyscape
Synonymous with online plagiarism detection, Copyscape helps writers ensure they produce unique copy every time
Irrespective of opinion, content continues to be king and the core component of successful online business strategies to ensure growth.
So reach out to our team of handpicked CopySmiths without further deliberation and let us manage your content generation responsibilities.
---