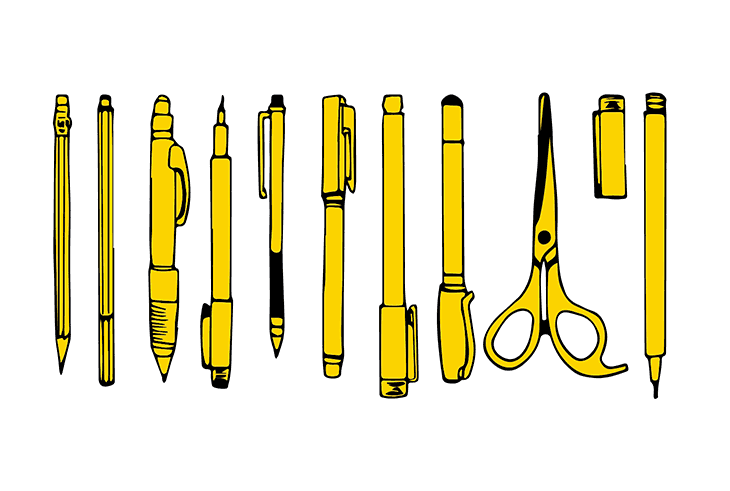 Content Ideation: The 6 Best Idea Gathering Tools
In this day and age, great content is the key to business success. Every company and brand is on the internet trying to attract a bigger audience. You want your content to be:
Captivating
Engaging
Informative
Unique
Compelling
But before you can create great content, you need to come up with awesome content ideas. And we know how hard that can be.
Some days the ideas come to you, and some days they don't. And the days they don't can sometimes go on and on. You start to wonder if you'll ever have another great idea.
Fortunately, there are tools you can count on to help you generate ideas on a consistent basis. These six tools are sure to improve your ideation process and your writing skills.
Terrific Keyword Research Tools
Keyword research is a critical part of search engine optimization.
You need to find the terms that people are using in their searches on a topic relevant to your niche. This gives you a starting point on which topics you should even consider generating ideas on.
For this reason, you need to adopt a killer keyword research tool.
1: Google Keyword Planner
Google's Keyword Planner is a great tool because it helps you:
Discover new keywords by suggesting the most relevant ones to you when you conduct a search.
Accurately work out your advertising budget with suggested keyword(s) bid estimates.
Shortlist relevant keywords by showing you how frequently certain terms are searched.
Come up with an advertising plan after you've selected which keywords best suit your needs.
"Keyword Planner is like a workshop for building new Search Network campaigns or expanding existing ones. You can search for keyword and ad group ideas, get historical statistics, see how a list of keywords might perform, and even create a new keyword list by multiplying several lists of keywords together."

— Google
Sample Review:
"This is the biggest benefit of using a keyword tool straight from Google — the data is extremely accurate. They are pulling it from their servers, after all." 

— Carmine Mastropierro, Copywriter
Pricing: FREE. You just need a Google account.
Ubersuggest is one of Neil Patel's content marketing acquisitions. Neil is a renowned digital marketing entrepreneur and founder of Crazy Egg and Hello Bar.
Ubersuggest is ideal because it provides suggestions from head terms to long-tail phrases. It shows you keyword:
Trends
Volume
Cost per click
Ubersuggest also gives you a list of keywords that are working for your competition.
It'll even go a step further and show you the top-performing content for the keywords you search. This tells you exactly what online users want to know more about.
Sample Review:
"Uber suggest went from being the laughing stock to becoming one of the best value SEO tools you can get today. It has a decent keyword database, the link data is clearly usable and competitor research with it is really quite good."
Pricing: Starting at $29 USD/month with different plans.
Another way of getting content ideas is to see what's trending on the internet.
The first thing that may come to mind is using social media platforms to find trends. But there are more efficient apps dedicated to letting you know which topics are hot right now.
Google Trends is a site that evaluates how popular Google's top search queries are. It does this for different languages and regions. It uses statistics and graphs to show you:
The latest stories and insights worldwide.
Topics that trended recently.
Topics that have trended in previous years according to categories.
Not only do you find new popular topics, but you also:
See how your own topics fair against others over time.
Find trending topics specific to your region.
Filter your searches according to categories and search properties.
Find searches related to your topic.
Receive email updates on what's trending in your region
Sample Review:
"As a blog looking to make an impact on our region we study Google Trends in order to find out what is trending not only nationally but at a state and local level as well. One of the best features of Google Trends is the ability to study a phrase/trend over time. I love looking at things in terms of a year because you can understand what months certain subjects have more or less interest and you can create your content around that. I also love the related query options so you can also see other relevant subjects."

— Rachel Hensley, Independent business owner
Pricing: FREE
BuzzSumo analyzes what type of content brings people to a topic or brand, and what doesn't. It shows you what's trending in conversations on social networks like:
Facebook
Twitter
LinkedIn
Pinterest
When using BuzzSumo, start by analyzing your own content and seeing what is most popular. This will give you an idea of what your audience comes to your site for.
You can do the same for your competitors' sites and find out what content attracts their audience.
Use the keywords you determined using the above-mentioned apps to see what's popular. You can find out what type of content, headlines, and content lengths excel in a niche.
Sample Review:
"BuzzSumo is really great to identify hot topics and trending ideas that we use to develop our social media content. What's the point in writing something if no one cares about that topic? By pre-informing our content with research from BuzzSumo we make sure that all of our posts have really high engagement!"

— Charles Chy, Director Of Partnerships at FunnelKake
Pricing: Plans range from Pro ($99 USD/month) to Enterprise ($499+ USD/month). A free trial is available.
"On the average, five times as many people read the headline as read the body copy. When you have written your headline, you have spent eighty cents out of your dollar."

— David Ogilvy, Advertising tycoon, founder of Ogilvy & Mather
Captivating headlines invite audiences to read content and guide you in content creation. They give you a general idea of what your topic should be about and how to write it.
So let's take a look at two of the best tools to help you create killer headlines.
5: HubSpot Blog Ideas Generator
HubSpot's Blog Ideas Generator is a brilliant tool because it does the work of finding titles for you. All you have to do is enter your keywords and it'll give you five ideas and titles.
The titles this tool suggests might not be perfect, but it does get you thinking about your ideal headline.
It's quick and easy to use. All you have to do is:
Enter between one to five nouns. Below is an example with 'content' and 'marketing' as the nouns used.
Click on 'Give Me Blog Ideas'.
Select whether you want a week's worth of blog ideas or a year's worth. If you choose a week's worth, go through the ideas by clicking on the arrows below the offer. If you choose a year's worth, you can unlock the ideas by filling a simple form.
And there you have it. Ideas you can use in less than 20 seconds.
Sample Review:
"Hubspot's Blog Topic Generator will literally think of the ideas for you. The algorithm works by injecting your keywords or phrases into a series of prepared titles that utilize numbers, list form and some of the most powerful and converting words in the English language"
Pricing: FREE
Headline Analyzer is a tool from CoSchedule that lets you know whether your headline is effective or not. All you have to do is type the headline you have in mind into the tool and you receive scores on:
Headline quality
Ability to drive:

Social shares
SEO value
Traffic
Use this tool as a guide to help you improve the strength of different parts of your headline. It breaks down your headline according to:
Common words
Emotional words
Uncommon words
Power words
Headline Analyzer even shows you how your title will likely appear in search results.
"Create scannable, easy to digest headlines. The right amount of words – and characters – can make all the difference in how your audience reads your headlines."
Sample Review:
"This tool is simple to use and you might even find it fun. It keeps a rolling headline history, so you can see how far you've come when you make improvements."
Pricing: FREE
Stop Worrying About Your Content
Creating content is time-consuming. You'd rather focus on other business priorities. But it doesn't have to be if you outsource your content creation to experts in digital marketing.
Content can range from long-form pillar content to micro-content across many platforms.
Find out how you can focus on your business and stop worrying about getting traffic to your site.
---