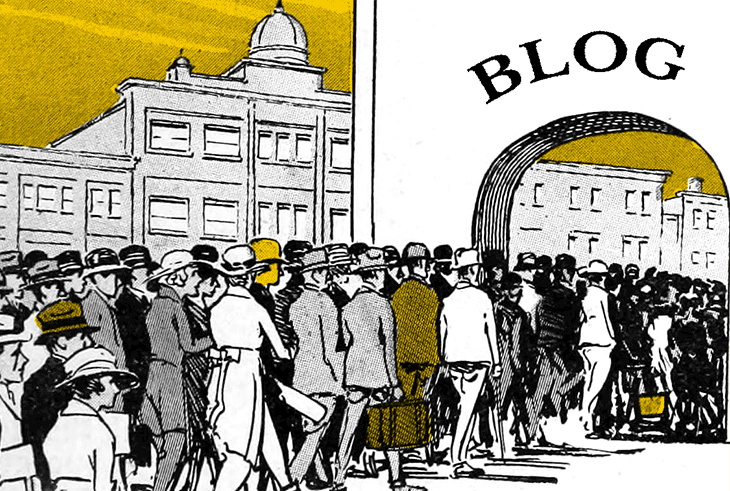 140k+ Blog Visitors for $0 Ad Spend
Workplace first aid is a hard topic to rank for on Google. Well-established household-names dominate the search results.
But as of December 2019, 140,000+ people have viewed and interacted with the first aid resource section on our client's website with zero dollars spent on advertising.
Alsco is a global leader in the linen and uniform rental industry with 350,000 customers and over 170 locations worldwide.
For 15 years we have been generating online sales leads for the Australian branch. In 2015, we were asked to develop a campaign that would attract attention to Alsco First Aid Rental services.
We faced a considerable challenge.
How could we attract attention for a new entrant when the market was dominated by world-famous Good Samaritan brands like St John Ambulance and Red Cross?
We couldn't outspend them on paid advertising and we couldn't beat their brand recognition that afforded them the highest search engine positions.
We needed a strategy that competitor brands couldn't easily replicate.
So our team set to work and developed a set of keywords, search engine strategies and high-quality workplace safety resources to expose potential customers to the Alsco brand and new First Aid Rental product.
Over 300 signs, posters and illustrated charts have been developed to promote the Alsco First Aid brand and provide value for customers.
The beauty of content marketing is that it continues to give back without spending more time and money.
The following chart shows how content in this campaign continues to attract organic traffic simply by existing.
Image Content Achieved High Visibility
We track a set of popular keywords that relate to both the Alsco First Aid product as well as workplace health and safety issues that potential customers are typing into the search engines.
The following chart shows how the website is visible in 18% of searches for the target keywords. For context, the highest visibility possible is around 30%.
Visual Assets Attract Quality Attention
Our goal with image content campaigns is to earn backlinks. Over 1,000 backlinks have been earned at no additional cost to the client.
Earning a backlink, rather than hassling other businesses to provide a favour, saves time and money as manual outreach can often be an expensive and difficult process.
The following chart demonstrates how the campaign naturally attracts links (i.e., attention) from other websites and yet the quality of those links remains high.
What Alsco Said About Our Work
Monique Welsh, National Business Manager
Alsco First Aid and Fresh & Clean Washroom
Katrina and the team at CopySmiths have looked after our digital marketing for more than ten years. Our services have been showcased across many digital channels, with a range of strategies used, to entice more customers to enquire about Alsco's services.

On a strategic level, I particularly like dealing with the CopySmiths team because we work collaboratively to formulate a plan and then the team work autonomously in devising digital marketing campaigns, website development and suitable content. They understand the corporate goals, listen to what your needs are and then develop a digital plan to meet your goals. When I first met Katrina, my understanding of digital marketing and its capabilities was limited and a great strength of CopySmiths is the ability to communicate with people of all levels of understanding of digital marketing.

An example of digital work is the launch of Alsco First Aid services seven years ago. The team helped with ideas and made it easy to translate these ideas into websites, campaigns and customer resources. Alsco always want to add value to their customers and Katrina designed a first aid resource section for customers which provides handy downloads, fact sheets, signs and posters for customers to use. This section has been an excellent addition and has helped in increasing traffic to our website.

Over the last 3 years, there has been more than 300 posters developed, first aid signs and visual guides, which has attracted more than 80,000 pages views.

The quality of work has been proven, with an educational book company contacting me last week, asking for use of the resource posters from the first aid website in school text books.
---