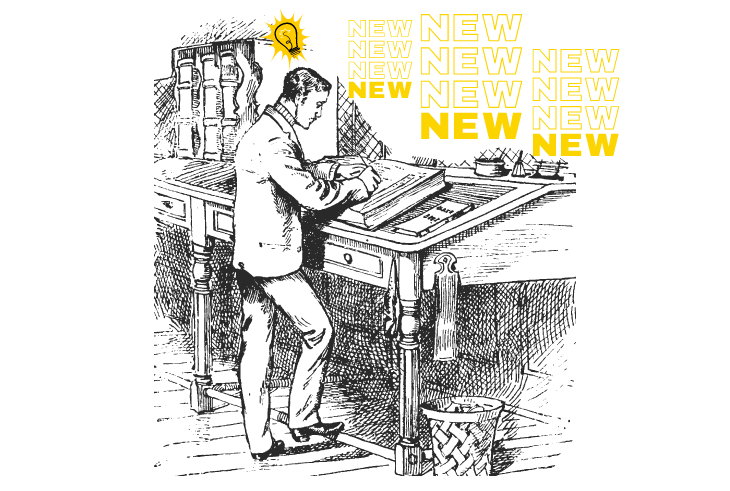 4 Ways Publishing Blog Posts Can Improve eCommerce SEO
Because there are many moving parts to an effective marketing strategy, one way to translate your marketing strategy into a positive return on investment (ROI) is to invest in blog content.
"Content is King."
Yet, only a handful of entrepreneurs have achieved eCommerce success through publishing high-quality blog posts.
A well-designed website needs relevant content to improve brand messaging, product or service targeting, and customer experience. Ultimately, you need blog content to:
Showcase your services and product offerings.
Gain valuable organic traffic and lead growth.
Translate your eCommerce SEO efforts into revenue.
Generate new subscribers for increased brand visibility.
However, even a simple blog post can prove challenging to curate.
At CopySmiths, we understand that content holds incredible power. Therefore we make it our business to help you gain valuable traffic through publishing high-quality blogs at scale.
"Lodge has seen a 103% increase in our Organic Search traffic this month as a direct result of working with the CopySmiths. They know what works when it comes to SEO, have a scalable team of expert content creators and were able to execute on tactical SEO campaigns. I have no hesitation in recommending them to other businesses looking to improve their web presence." — Paul Napper, Lodge
1: Blogging Can Bring Customers to Your Online Store​
A blog is among the most powerful ways to build rapport with your customers and boost organic traffic and revenue.
There are nearly 4 billion people connected to the internet every day. With the right content, your eCommerce blog can quickly help you:
Get your products seen by the right people.
Improve your websites' search engine rankings.
Move your customers along the buyer's journey.
Establish yourself as an authority in your industry.
But, it's not as easy as it sounds.
It doesn't matter how impressive your eCommerce store is if you don't publish valuable content. To ensure each customers' visit counts, create an SEO-forward eCommerce blog that's content-rich, informative, and easily accessible. To do this you must:
Include a share button to boost your reach to new prospects.
Encourage site visitors to take action along the buyer's journey with a call-to-action.
Use relevant keywords that focus on your customer's interests, needs, and pain points.
Provide customers with helpful resources that establish you as an expert in your field.
However, there is no substitute for quality content. You must put in the time and resources needed or hire professionals who'll publish creatively and consistently for your eCommerce store's success.
2: Publishing Blog Posts Helps Convert Traffic Into Leads​
There are many kinds of lead generation strategies, such as:
Email marketing
Content marketing
Social media marketing
Blog content
Product trials
However, the top source of leads is content marketing.
Getting your blog to receive a ton of organic traffic begins with a good understanding of your audience and their pain points.
"Content is the fuel for your lead generation efforts." — Dayna Rothman
To address your prospects' pain points, you must first engage them with blog posts that inform, encourage, and appeal to their consumer behavior.
For example, using a compelling Call-to-Action (CTA) can persuade customers to share their email addresses, making it easy for you to walk them through the sales funnel.
Note: Having "meaty content" doesn't guarantee your leads will take action. You, therefore, should take additional steps to nudge them in  the right direction.
For instance, installing lead magnets in blog posts is a strategy that content marketers use to steer site visitors through the sales funnel.
With lead magnets, you can:
Boost your click through rate (CTR) and quality score by writing killer ads.
Use retargeting to tag past site visitors or turn abandoners into leads.
Turn blog posts into irresistible opt-in opportunities such as live demos and webinars.
Boost your conversion rates by offering content upgrades to convert potential leads.
3: Blogging Can Make Your Money
Now that you've learned effective ways to build customer rapport and generate leads with blogging, how about making money?
To make money blogging:
Become an affiliate. Websites such as Amazon pay you a percentage for purchases made via an affiliate link on your website.
Offer paid subscriptions. Your blog content can push your subscriptions where you offer members exclusive rewards.
Promote and grow your product. Offer valuable guides and tips on your product your readers might not have known about.
Sell your merchandise. Write informative blog posts that explain why customers need your merchandise in their life.
When you make money blogging, you start a snowball effect. The more money you make blogging, the more opportunities you'll have to outsource your blog content while still retaining a profit. When done right, publishing well-written articles that solve a problem and fit your readers' search intent can increase your conversion rate, which translates into long-term revenue.
Additionally, having a continuous flow of user-centric blog posts is a powerful way to demonstrate expertise and build trust as a thought leader in your niche.
Use an attention-grabbing title and a brief yet exciting introduction to hook site visitors.
Make content scannable using bullet points, graphics, videos, short paragraphs, and relatable writing tones.
Drive visitors to your product/services page and contact page with a powerful call-to-action.
Keep content ranking well by publishing evergreen articles and promoting them across all relevant social media platforms.
Employ eCommerce SEO best practices such as keyword research.
4: Blogging Can Help Increase Brand Visibility and Authority With Link Building
Adding a blog to your eCommerce site is just the beginning. You need to optimize your content to perform better on search engine result pages (SERPs).
For this, you need to include two types of links:
Internal links to keep visitors glued to your eCommerce website.
External links from trusted websites to help build your sites' visibility and credibility while providing readers with additional resources.
You also need to publish high-quality blog posts on your eCommerce site that other websites consider valuable to link back to. It sounds easy, right?
Not really.
It's not easy to gain "link juice" back to your blog pages. More specifically,  from trusted websites that help boost your site's authority. You need to employ various SEO link building strategies—the most effective being guest posting.
Guest posting allows you to post your content on high-traffic blog sites, get credited for your article, and even link to your eCommerce store's information pages.
You can find eCommerce blogs that encourage guest posts by using Google's advanced search operators such as:
"write for us" + "eCommerce"
"guest post" + "eCommerce"
"eCommerce" + "submit guest post"
Pro Tip: To ensure top page rankings on Google's result pages, always guest post to websites with a high authority (DA) of 60 and above. So, be on the lookout for the following information:
Website's URL
Domain authority
Monthly site traffic
This table compiles this information for four guest-post friendly websites:
| | | | |
| --- | --- | --- | --- |
| Name | DA | Site URL | Monthly Site visits |
| Web Retailer | 73 | Site Link | 160,665 |
| Women in ECommerce Founder | 84 | Site Link | 3,075 |
| Atamgo | 70 | Site Link | 1,252 |
| ZonGuru | 64 | Site Link | 44,450 |
While this strategy takes time and effort, you must proactively place your content in front of the right people, who'll, in turn, share it widely for increased traffic.
"For people to discover your website, you need to build pathways and big, flashing signs that lead them there." — Luisito Batongbakal, MonitorBacklinks.com
The more quality links you have pointing to your eCommerce blog, the better your chances of ranking higher in the SERPs, which translates to more traffic and revenue generation.
Start a Successful eCommerce Blog Today​
Blogging can be a lucrative way of adding fresh content that can potentially propel your business from non-existent to an overnight viral success.
Outsourcing high-quality content at scale from CopySmiths will not only establish you as a trusted authority in your eCommerce niche, but it'll also save you a lot of time in the long run.
Frequently Asked Questions
Why do most eCommerce blogs fail?
Most eCommerce blogs fail because owners are not consistent in choosing topics that excite their customers. They also do not carry out keyword research or promote their content across other marketing channels to boost traffic and stay relevant.
Is eCommerce blogging suitable for all business types?​
Yes. Every online store can benefit from publishing high-quality content. Some businesses may create a decent marketing strategy with product videos. However, keyword-optimized articles still remain the driving force of improved eCommerce SEO.
What if I can't write useful content that is worth linking to?
Your best bet is to collaborate with CopySmiths. We'll help you publish high-quality blog content that speaks to your business's personality and credibility.
"I am very happy with CopySmiths content output and professionalism. I'll recommend using your company's services." — Chris, Band-Tees.com
Share on LinkedIn:
---