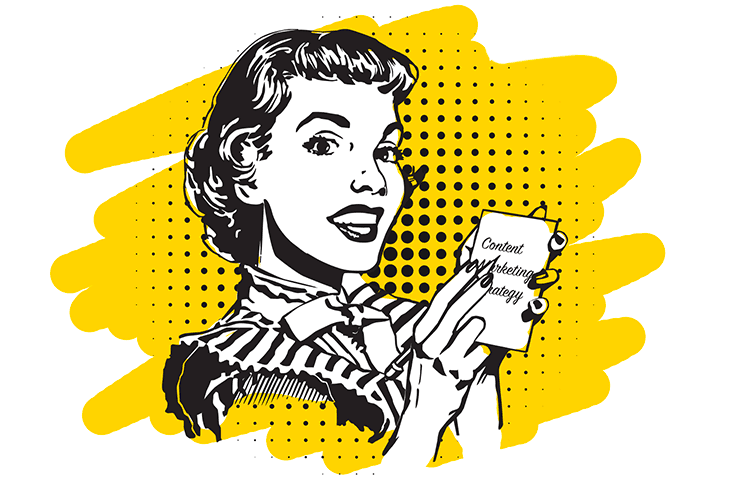 The Many Benefits of Outsourcing Content Writing
Are you wondering why you need to outsource your writing needs when you have employees who can do it for you? The real question is:
Will it be effortless for you and your team to execute? 
OR
Will it be a burden for you to supervise the writing process, check for errors, incorporate current trends, give in-depth information to your readers, and optimize for Google?
Content creation requires time, expertise, content strategy, and SEO sensitivity to provide a healthy return on investment.
Outsourcing content creation services is the best content marketing master plan for companies that desiring a strong ROI.
A perfect example is the ROI of 1059% that Alsco New Zealand achieved by hiring CopySmiths for their content creation needs.
Companies fail to take advantage of this remarkable opportunity because of the misconceptions regarding content agencies.
Misconceptions About Outsourcing Content Marketing
As more companies invest in outsourcing their content, other business owners feel conflicted about outsourcing due to the myths and misconceptions circulating the business world.
Entrepreneurs who debunk these misconceptions do well to propel their business to greater heights and reap the benefits of growing their companies through online engagement.
Let's look at some of these misconceptions together.
MYTH #1: Content Agencies Fail to Capture the Company's Brand
Can an outside writer truly understand your brand and represent it accurately?
Well, here's the truth — they may represent your brand even better than you would.
Every content agency aims to up-sell their client's product by producing quality content that exemplifies the company's brand.
A content creator gives the right tone to your brand by framing their words in a certain way, using powerful images, and presenting unique information that mirrors your company's brand.
A reputable content agency will have a sit-down with the client and develop a suitable content plan, which incorporates:
The client's standards and expectations
The ideal tone of voice
How the brand should be presented 
SEO target words 
At CopySmiths, we value your brand and we offer top-quality services — as evidenced by the work we've completed for enterprises, digital agencies, eCommerce stores, and PPC agencies. 
MYTH #2: Content Creation Services Are Extremely Expensive
Here's something we can both agree on: any content marketing strategy requires you to pour money into it.
The misconception that hiring a content agency will cost you more than an in-house writer is false.
Let me show you why.
| | |
| --- | --- |
| In-House Content Employee | Outsource Content Creation |
| Need to provide ongoing salary and benefits | Only pay them for the service provided |
| Pay full-time | Hire when needed |
| Include costs for training, IT services, and equipment | The content agency absorbs all of these costs |
Now you may be thinking: Instead of hiring in-house writers, I'll just assign the task to our marketing department.
Are you willing to lose man-hours that translate to money by letting them spend 3-4hours blogging daily or writing content that may not lead to a powerful ROI?
At CopySmiths, we dedicate all of our time to meeting our clients' needs.
With over 20 years of experience, we churn out the best articles that will top any regular employee's work.
MYTH #3: Outsourcing Content Creation Is for Big Companies
Small and medium-sized companies often grapple with whether to hire out their marketing needs or just do it themselves.
The misconception that prices are too high for small businesses is not true for all content agencies.
At CopySmiths, we understand that even small and medium-sized companies need to expand their ROI.
We offer content pricing packages to ideally suit your level of business.
Big companies do better because they outsource these tasks and free up their time to work on other urgent business matters.
Hiring out your content needs ensures you produce quality content and leave room to expand your reach — just like the biggest companies.
Hiring a content creation agency means gaining assistance on creating a content marketing strategy that will work for your company, irrespective of size.
That's a big plus for your business.
Plus, you enjoy the effortless benefits that come with outsourcing your content.
What Are the Benefits of Outsourcing Content Creation?
The pressure to score new clients in the age of online media explosion has led companies to look for effective means to win and retain more customers.
According to Statista, the total number of online users as of October 2020 was 4.66 billion — 59% of the world's population.
Outsourcing your content creation is the best move for small and medium-sized companies that want to attract new loyal clients. Writing agencies have the skills required to attract online clients to your site and increase your conversion rate.
The decision to bring in help from content agencies benefits your company as you free up your time, achieve a solid return on your investment, and take advantage of the available experts.
An entrepreneur has so much to accomplish with so little time.
The effort and time involved in content creation — including tasks like researching, writing, search engine optimization (SEO), publishing, and social media promotion — eat up your valuable time.
Fortunately, content agencies remove the burden of these content creation tasks and free up your time to work on other crucial activities.
Research shows that 60% of successful company marketers produce one article daily as part of their content marketing strategy.
Even if you're a good writer, the amount of time you have to come up with good daily content cannot be compared with that of a content agency.
Statistics also show that long-form articles have nine times more leads than shorter articles.
Writing a 2000-word article requires time — which most entrepreneurs do not have.
At CopySmiths, we've mastered the art of producing long-form content, and we custom-produce the number of articles you need per week.
Get Value for Your Content Marketing Strategy Investment
Monitoring your content investment is easier than you think.
If you produce high-quality, consistent, and SEO-sensitive work regularly, it's relatively easy to follow your investment's success.
Key performance indicators of outsourced content include a rise in:
Revenue or sales following content roll-out
Clicks, views, and conversion of specific content
Social media followers, shares, and comments
Content agencies can also upgrade existing content that isn't performing well and search engine optimize any articles that are flourishing to improve the results and give you a better ROI.
The fact that in 2020, content creation remained the biggest outsourced investment made by companies is a sign that outsourcing brings value for your money.
The amount of money you save in terms of human resources, missed opportunities, and time spent strategizing in-house is incomparable to a content agency.
Maximize the Expert Writers at Your Disposal
With the exponential growth of the content marketing industry, agencies can now find niche-specific writers in a vast pool of interested parties.
Competent content agencies like CopySmiths train and select their writers to handle articles that resonate well with their strengths.
The long-term need to produce fresh and detailed content is an impossible task for you to accomplish without the help of a wide range of writers specialized in different fields. 
Readers will get bored of encountering the same style of writing across your blog. Using a content agency team allows your customers to enjoy different rhythms that keep them coming back for more.
---