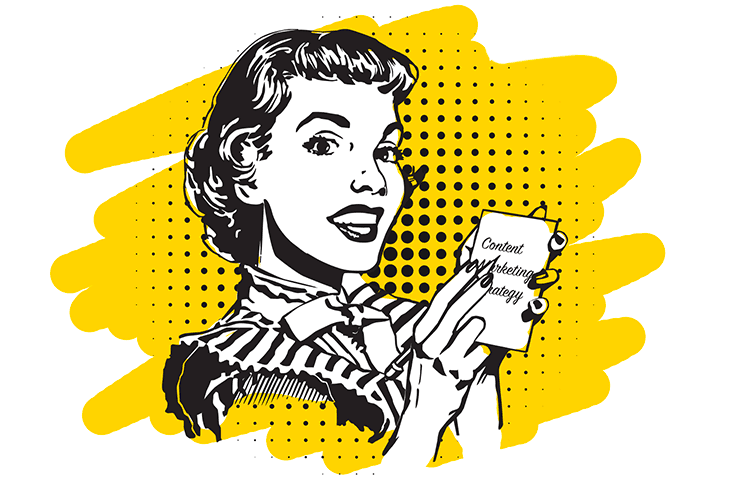 You Should Include Listicles in Your Content Marketing Strategy: Here's Why
As a digital marketer, making your content go viral is of the essence. You are always on a constant hunt for the next big thing as far as a content marketing strategy goes.
Listicles are NOT the next big thing. They've been around for a while and keep getting even more popular – with good reason.
The Oxford Dictionary defines a listicle as "a piece of writing or other content presented wholly or partly in the form of a list."
Listicles are very common on social media.
But it's not always fun and games in the world of listicles. They can also be a valuable addition to your content calendar no matter what industry you are in.
In this article, we'll show you why listicles offer value for your readers as well as your brand. We'll also share how you can use them to drive results with your marketing plan.
5 Reasons Why Readers Loves Listicles
The modern consumer likes to research products and services before making a decision. This means reading through a ton of information when searching online.
At the same time, research shows that attention spans have diminished over time.
Listicles make it easier for readers to consume your information in bite-sized portions. Their format also allows readers to skim through the main points.
2. They Simplify Information
If the nature of your content is technical, it may attract a limited audience. Readers may have an interest in your topic, but find it hard or cumbersome to digest.
Using listicles is an easy way to simplify complex topics. Your audience is more willing to read fun facts in the form of a list than an essay of the same content.
Listicles make it simpler to absorb and retain information.
3. The Psychology of Achievement
The human mind likes to tick off checklists. It gives you a sense of achievement. Listicles play on this aspect of human nature. The numbered list keeps the reader hooked.
At the end of the listicle, your reader experiences a feeling of accomplishment. That's why it is possible to find them reading four more listicles to boost this feeling.
4. The Headlines Promise Solutions or Answers
One psychology theory that explains why readers love listicles is the Ellsberg Paradox. It states that the human mind has an aversion to ambiguity. This causes us to seek elements of certainty.
Listicles offer this much-needed certainty. The headline offers solutions to the reader's specific needs, wants, or interests. That's why they stand out among other headlines in search engine results.
Numbers play a role in reinforcing this certainty. The highest-ranking articles on search engines in 2016 included a number in the title. Odd numbers seemed to outperform even numbers for unknown reasons.
5. They Are Easy to Share
People love to share interesting or useful content that they come across. This improves their social clout with their peers. It also reinforces their beliefs and interests.
Listicles have an informal touch and include attractive images. This makes them ideal for sharing on social media.
How Can Listicles Boost Your Content Strategy?
1. Listicles Boost Web Traffic
They are a traffic magnet because your readers can't resist them for the above reasons. They generate organic traffic from web searches.
They also get shared across various digital channels which means even more traffic for you.
2. They Are Great for SEO
Most content marketers use listicles because they rank highly on search engines.
The headlines, sub-headings, and images make it easier for search bots to rank. Listicles also boost your link building efforts. You can include inbound links in the list to keep your web visitors for longer.
You may also receive some valuable backlinks if your post goes viral.
Listicles have many subheadings. This makes it possible to add keyword variations that also boost your SEO.
3. They Generate Engagement
Research shows that more readers comment on listicles than other types of posts. They may disagree with one of your items, or suggest extra items to add to your list.
Relevant images also boost engagement and feedback on social media.
4. They Help Diversify Your Content
Some content marketers such as Buzzfeed and Listverse make a killing from listicles. The average marketer relies on a diverse mix of content to keep readers engaged.
Listicles help strike a balance between in-depth posts and quick read articles. This can help you tap into different target markets.
For example, National Geographic uses Listicles to connect with a younger audience.
5. They're Easy to Create and Update
Digital marketing has evolved remarkably. There is a constant demand for a variety of content across various platforms. This can be overwhelming for a content creator.
Listicles help ease this content generation burden. They are easy to write. You can also update them any time, providing ever-green content for your audience.
How To Make Listicles Work For You
It's clear what you stand to gain from adding listicles, to your content marketing strategy. The only catch is – every other marketer is doing listicles.
How can you ensure that your listicles provide value for your readers?
1. Deliver What You Promise
We've all been there. Drawn in by a sensational headline. You click through and spend a few minutes of your precious time before discovering it was a scam! 
Don't be that guy. Choose your headlines sensibly. Focus on providing relevant, useful points in your listicles.
2. Include Inbound Links to Maximize Retention
Take advantage of the web traffic that listicles bring. Include plenty of links to other content on your website. This establishes you as the reader's go-to source for similar content.
You can also include appropriate call-to-action options to generate leads, followers, or shares.
3. Make the Content Shareable
For your post to have the greatest reach, your readers need to share it. It is your job to make this as effortless for them as possible.
Explore different plugins for social sharing, with as many options as is reasonable. You could also appeal to your readers to share if they enjoyed the content
It's one thing to create a list of interesting items. If the layout is not appealing or straight-forward, your readers might not read to the end.
Explore different formats and various multimedia tools to spice up your list.
According to a BuzzSumo research of over 50,000 articles, readers prefer shorter listicles. You are more likely to have success with a "7 Reasons Why…" post than a "105 Ways To…" post.
This boils down to readers looking for value. A shorter list goes in-depth on each item.
---