How to Successfully Outsource Content?
If you own an eCommerce business, we're guessing you might have tried outsourcing your content at some point.
Once you start outsourcing your content you're passionate about, the quality of the copy goes down. So is it possible to have someone write content for you—while keeping your standards?
In this podcast episode, Andrew Youderian and Katrina McKinnon, the founder of CopySmiths.com talks about effective strategy in outsourcing your content. Listen in as they discuss how the CopySmiths team is "killing it with cold outreach", versus the long posts.
Andrew and Katrina will share:
How to kill it with cold outreach
Where to find the best writers
Whether it's possible to outsource content without the quality going down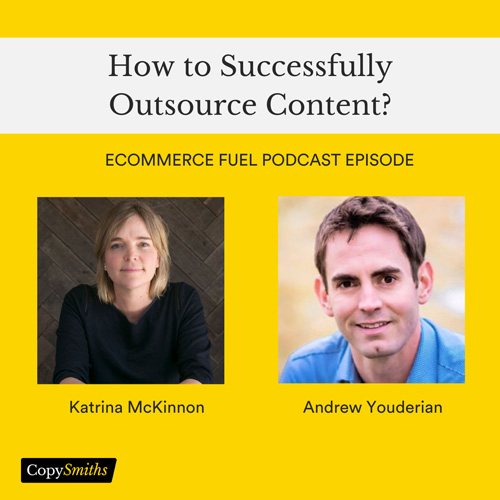 Katrina gets to share her thoughts about hiring someone to created content for you. Learn what she means by saying "killing it with cold outreach!"
---