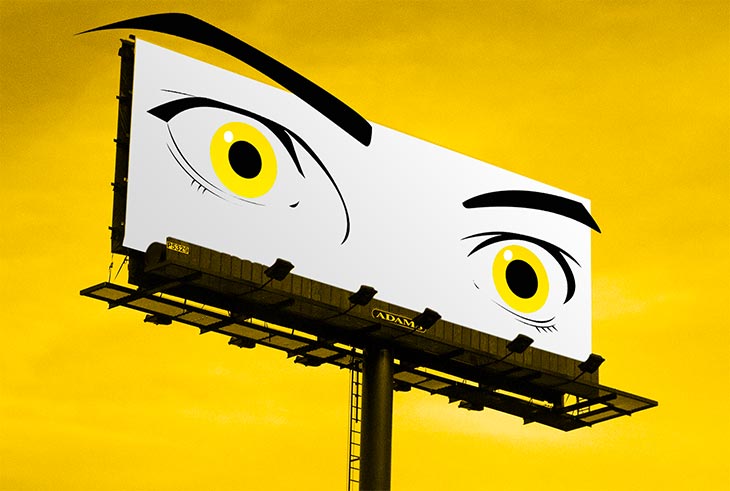 Frantic to Add More Value to Your Content? Snap Up 4 Ridiculously Useful Tips Now
No two blog posts are alike. Except, of course, for millions of luke-warm blog posts that get churned out daily.
And that's what any content marketer dreads to think: that their content might be reduced to average. But run-of-the-mill is not what you want for your content.
You want a blog post that attracts eyeballs and meets your content marketing goals.
But how do you add value to your content so it's not a mere reflection of what can already be found in the search results?
Today we bring you 4 ridiculously useful tips on how to create truly remarkable content (along with a few value-added marketing examples). So truly remarkable that people keep coming back for more!
Sit back and watch how these simple tips work their magic.
Add Value by Featuring Different Content Types​
Giving your readers anything other than slabs of text is a good start to providing value. Adding in an image, a video or a custom graphic can go a long way in helping people consume content more easily.
By this we don't mean stock photos – there are better ways to add value using images. We mean visuals that help prove your point and illustrate a specific reader issue.
But you can take this a step further. For example, you can create different content formats using your existing textual content. Visual content such as infographics and cheat sheets can breathe new life into your blog.
So, why is this such a great idea? Well, nobody's crazy about reading on the internet. Did you know that only 10-20% of your readers will typically make it to the bottom of the page?  Here's where your visual content jumps in.
Different content formats are becoming a staple of value-added content marketing. You can use them to:
Lure in different types of readers.
Earn social shares on different social networks.
Get more material for your content upgrades. For example, you can repackage your how-to demonstration video into an opt-in offer. It's a great way to encourage more conversions!
A good case in point here is Nike's approach to varied content formats. The famous sportswear brand went as far as creating their own mobile app. The app features tips and tricks on staying active for people with busy schedules.
LEGO also does great value-added marketing! They've been pushing the envelope with their recent LEGO Ideas video campaign.
Now, how cool is it to include your customers in designing a product? 
And that's exactly what they did! The winning LEGO design gets featured in the new product release. And not only that. The author receives a percentage of sales revenue. Speaking about providing unique value to the customer.
Provide the Best Answer to the Reader's Query​
You can create a fantastic piece of content – and that's great. But if it's beside the point a.k.a not what searchers are looking for, you got it all wrong.
Adding value is what attracts much-wanted attention to your brand. But the only way to make your marketing strategy work is to figure out what it is that people value.
And what do internet users value most? The exact answer to their questions.
So, giving people the best answer to their query is the ultimate way to add more value to your content.
Tap into empathetic marketing and you'll be on the right track. This happens when you conclude on your audiences' needs, not merely a few random postulates. You need to sweat for it and conduct thorough research.
So here's how you deliver the best answers that also show some empathy to the reader:
Tap into your audience on social media and learn to understand them in a sophisticated way.
Go through your on-site comments and pick up any issues your readers are voicing.
Research by SamRush shows how important it is to Google to give relevant answers to user queries. And this in turn illustrates how important it is to internet users (as this is how Google aims to satisfy their needs).
The study examined 1,000,000 keywords to measure the recurrence of People Also Ask search features on desktop and mobile searches. Here's what they found:
Present Your Content With a Unique Voice
In today's saturated market, you need to present something people will remember you by. A good copy is not only informative, but it has a character to it.
As pioneering American advertising guru Leo Burnett aptly puts it:
"Make it simple. Make it memorable. Make it inviting to look at. Make it fun to read."
Copy that's merely useful will do the job. But people are hungry for content that grabs them by the scruff of the neck, moves them, and impresses them. That's where the value lies.
And that's where a writer's unique voice enters the scene.
It's the way a writer connects with their audience, the way they build rapport. You may even talk out an issue your readers can find anywhere else on the web. But if they feel a tinge of uniqueness about you, you've scored a success.
Tuning in with your audience and luring out the aha moments.
That's what makes people come back for more and form a buyer's relationship with you.
Brandbeard is an e-commerce business that sells grooming products. By using a unique voice in their videos, they've managed to attract a vast audience.
You want to add value to your first-time visitors, but you don't want to forget about the users further down the marketing funnel.
The unfailing way to do so is to include eBooks in your content marketing strategy.
Evergreen content like this holds potential as it provides:
In-depth information for users who want to go beyond the info you have in your more general blog posts.
Opportunities for creating brand touchpoints further down the road.
Opportunities to create pillar content. (For example, you can break down important industry issues in your eBook. Then go from there and create multiple blog post clusters that tie in with the big topic.)
LinkedIn's 2018 "LinkedIn Content Marketing Tactical Plan eBook" is a great example. The eBook offers the nuts and bolts of content publishing on this social channel.
And this is an ideal offer for readers who want to learn more about the topic than what's already given in their bread-and-butter articles.
Because this eBook provides actual value, it generates actual leads for LinkedIn.
Ready to Add More Value to Your Content?
Creating content that engages is an artistry people have been honing since the dawn of mankind. And this has never been an easy task.
As a content marketer, you know this better than anyone. The imperative to create great content is your daytime obsession and your worst nightmare.
You want content that adds true value to the life of your readers. So that they deliberately choose you instead of other businesses in your niche.
The bottom line with adding value to your content is that you never stop learning. It's about learning from your own mistakes and knowing how to find the right people to help you.
Once you know this, there's nothing that can stop you from going for the great content that you crave.
---