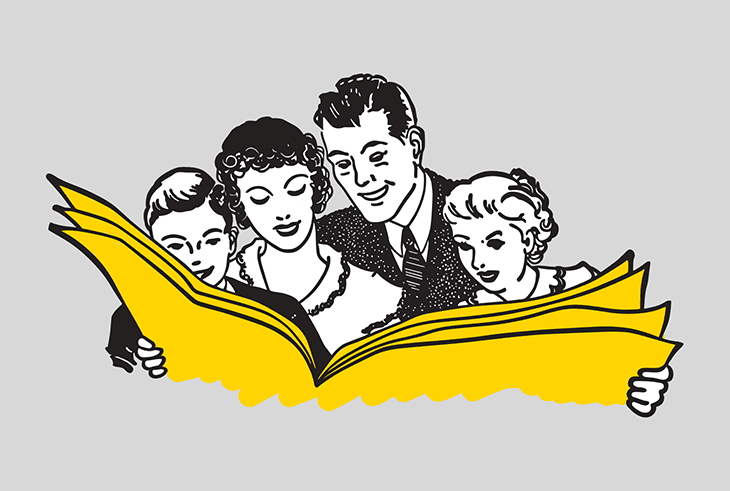 3 Content Marketing Statistics You Need to Know
Do you understand where the content marketing world is heading?
If you're going to thrive in this industry. You need to adjust your content marketing strategy to emerging trends.
Yet 53% of marketing executives aren't using data as a competitive advantage.
Contrary to public opinion, years of customer experience isn't enough. You need to treat your audiences like dynamic consumers with changing needs.
Did we mention that 70% of marketing executives feel the same way?
According to this report. They believe data-driven marketing is a central component of nearly all marketing campaigns.
Invest in understanding your customer's needs and how they shape the market. And you have a recipe for an effective content strategy.
We can help with that.
Let's start off with the three content marketing statistics you need to know right now.
Custom Content Is the Only Way to Go
While 91% of email users unsubscribe from company emails. 82% of consumers feel more positive about a company after reading custom content.
In fact,
But what is custom content?
It's not just another component of inbound marketing. There's more to it.
Andrew Boer of Adotas gives an accurate definition of custom content,
"Creation of content meant to build an affinity with your existing audience. This content reinforces the brand, communicates the value of the product, and creates new opportunities. Custom Content is the creation of  "branded content" for a customer. And, for the most part. Custom content is created for clients to communicate with their own existing customers."
Content marketing on the other hand is more outward-facing.
It aims to create meaningful content that draws new audiences to your business.
Custom content is all about nurturing your relationship with existing customers
Making them feel like a part of an invite-only group. Through, for instance, sharing exclusive content via email with subscribers.
Subscribers show interest but your content determines their level of commitment.
Truth is, you can attract all the new customers you want. But existing subscribers are more likely to purchase than new ones.
And this pie chart says it all.
Research by Dragon Search Marketing reveals. "61% of consumers are influenced by custom content."
In the case of a site with an existing membership. Custom content nurtures and retains customers.
Custom content that specifically focuses on user intent is often a winner. Take for instance informational intent.
We increased traffic to GOFAR's website from 1,000 to 97,000 blog visitors. By creating content that answers questions on car warning lights or dashboard.
We identified these as topics their target audience is most likely looking up on Google. And we made GOFAR's blog the one-stop-shop for all answers on these topics.
We also produced custom content that breaks down complicated topics. Like mileage trackers and car logbooks.
With a knack for visual blogging, we created a resource center full of articles. With visual cues embedded throughout the text.
Just take a look.
Are you looking for: 
Higher audience engagement?
Longer dwell time? 
Stronger brand recognition?
Then our blog management service is exactly what you need.
Content Writing Is the Most Outsourced Service
Does the phrase, "Time is money" sound familiar?
Sure you can have a functioning website with the best products. You know that. We know that.
But does your target audience really know that?
Research shows 70% of audiences would rather get to know a company by reading their articles. Instead of watching an advert.
So it may be time to cut back on the advertisements. And invest in some relatable custom content.
As business owners, we understand you're busy handling all the clients and inventory.
So it helps to let someone else do the heavy lifting on your site. Then you can focus on what really matters: tasks that build your brand.
At 53%, research shows companies prefer to outsource their content writing.
Yet most companies seem to underinvest in this goldmine that attracts more traffic and generates more leads.
But only when done the right way.
And this may be the problem. Companies can't seem to find quality content.
But your search has come to an end. Because we're the experts.
We specialize in producing high-quality content that you can share everywhere.
And the people at ServiceSeeking.com.au couldn't agree more.
Katrina and the CopySmiths team were able to analyze our competitive set. And very quickly develop a content marketing strategy. To separate us from our competitors and align with the direction Google is taking us.

The content her team has developed for ServiceSeeking.com.au is first-rate. And we've seen organic rankings for highly prized keywords increase. Driving more new visitors and signups.

— Oliver Pennington, Co-Founder ServiceSeeking.com.au
In just two months, organic-driven sales went up by 55% and delivered a 1,119% ROI. (Yes, you read that right).
We achieved this no mean feat by publishing many articles. And producing quality visual pieces. Our work began in June 2018 and is ongoing.
The chart below represents all the new jobs/income from organic traffic into the blog.
What do you consider the defining factor of an efficient organization?
If it's time management. Then outsourcing content creation is the best option for you.
Content Marketing Is More Cost-Effective
By a whopping 62% less than traditional marketing.
Not only that. But it also results in about three times as many leads as traditional marketing.
And every content marketer worth their salt hopes to achieve high lead generation. As our graph shows below.
So expect content marketing expenditure to rise through the years.
Do you want a strong enduring customer base? Then diversify your marketing strategies.
Mix the traditional methods with a lot of content marketing. That's how we do it.
Yes, partner outreach and blogging are effective. But we also design high-quality visual content based on user keyword queries.
Take for instance our client Alsco. It offers a managed washroom program. So we designed a variety of washroom hygiene posters for their school customers.
The posters appear in various formats making them highly shareable on social media.
Business Goals Achieved Through Content Marketing
Content marketing is one surefire way of meeting your organization's marketing goals. The trick is to match your content with a specific goal.
Here are statistics of B2B marketers doing exactly that.
This list includes common goals across most businesses. So it's tempting to copy content from successful competitors.
It's easier too, right? We get it.
But Google penalizes such content. With good reason.
Your viewers are not drones.
They're humans looking for unique content. Looking for unforgettable experiences thinking-feeling each time they visit your site.
Actually, 78% of visitors eventually perceive a relationship between themselves and a company using custom content.
We know this. And so do many other content marketers.
In fact, this report reveals 91% of social media marketers are looking for answers on how to engage their audience.
Finding more leads and clients isn't a matter of where. Social media platforms are an easy go-to.
It's more about what. What do you use to lure them to your site?
Does your content inspire them to visit your site and increase dwell time?
Do your CTAs paint you as the expert you say you are? So much so that sales are through the roof?
As you can see, numbers never lie. So don't wait any longer. Join the content marketing world.
---