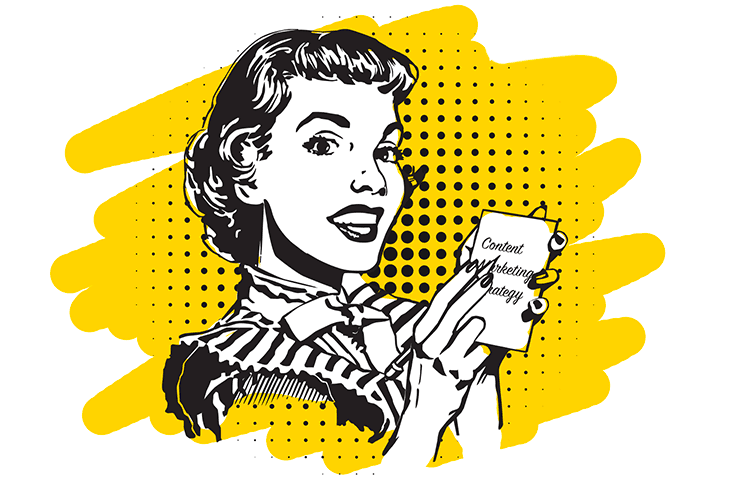 The 4 Benefits of a Blog Content Calendar and How to Create One
A content strategy is the most powerful tool you can leverage for your website. Whether you're a blogger or a marketer, it'll help you stay organized and ensure that your content meets all specific requirements.
Think about a content calendar as a road map. Without it, you won't have a clear view of your goals — meaning you could get lost along the way.
Now that we understand why a content calendar is so crucial to your blog, let's look at the benefits it brings and the steps required to create your own.
How Does a Content Calendar Benefit Your Blog?
Improve Your Efficiency and Time Management
Creating content for your blog goes far beyond simply writing and uploading a post. It requires careful consideration and a content marketing strategy to help your blog rank well on search engines.
By listing as much detail as possible about your blog post idea on your calendar, writing becomes much simpler and faster, reducing stress significantly.
Whether using Google Sheets or an editorial tool, a calendar allows you to anticipate the events ahead and plan accordingly. Include local events and national or international holidays on your calendar; adding content to your blog to fit those themes will help your posts remain relevant. 
Be More Consistent and Avoid Repetition
An essential aspect of staying relevant online is to post fresh content consistently. After a few months as a blogger, it's easy to lose track of what you've written and which platforms you've shared your articles on.
Unfortunately, Google could penalize your blog site ranking if you appear to be posting repeat content. Using a calendar can help you avoid accidentally repeating a post. 
It's time to get that notebook out as you work through some new content ideas for your blog.
Plan Marketing Campaigns Effectively
Armed with the knowledge of your target audience's peak engagement times on relevant platforms, you'll have a clearer understanding of how to make the biggest impact. Your calendar can show you where to upload your next posts to reach a larger audience.
You'll also see when it's safe to start repurposing old posts.
Of course, you could also save yourself the hassle by outsourcing your blog writing tasks to a professional content shop like CopySmiths.
By outsourcing, you'll be able to draw on the expertise of outside sources while freeing yourself up to focus on marketing your blog and reaping the rewards.
Simple Tips for Creating a Content Calendar
Creating and incorporating an editorial calendar is a straightforward process that could help you allocate your time and efforts more efficiently. Not only does a yearly content plan keep you on track with reaching your goals — but it also helps you monitor your progress and make changes accordingly.
You can create a content calendar to meet your needs following these simple steps:
Define your goals and clearly outline what you aim to achieve with your planner. Who's your target audience? What results do you wish to achieve from your strategy?
Create a calendar template that works for your needs. It doesn't have to be an extravagant layout; you could create your editorial calendar on Google Calendar or Google Sheets. For a more detailed structure with customizable templates, a tool like Airtable is worth considering.There are certain factors to keep in mind when selecting a tool to create your content calendar template:

Visually engaging: Ensure that all relevant information is visible at first glance.
Adjustable: Things can change at the drop of a hat. Ensure that your calendar is flexible without needing to be redone if something happens.
Cross-platform accessibility: You won't always be able to access your computer, so ensure that you can access your calendar from other devices when needed.

Include a full blog post description to your content calendar—this is where extensive research and out-of-the-box thinking come in handy.List your various blog post ideas with keywords, word counts, headlines, and example articles for each. Displaying this information on your calendar helps you keep track of your blog post ideas and makes planning blog content much more straightforward.
Research keywords for your chosen topic next. Keyword research is the most vital part of your post's performance as it helps search engines identify your post as a search result.Here are a few tools to use in your keyword research that will help you select the most effective combination:

Google search console: provides a performance report to find the right keywords for your on-page SEO.
Soovle: gathers suggested keywords from the top search engines.
Ahrefs keyword explorer: provides an in-depth analysis of each keyword, including the search volume and keyword difficulty.
KeywordTool.io: produces an extensive list of possible keywords for your topic, allowing you to filter according to your audience specifics.

Develop a content marketing plan detailing where to share your content. Understanding your target audience is crucial for this step as you need to know which platforms they prefer. You should also note the peak usage times to ensure that your posts are the first that your audience sees.
Refer to your public calendar and make a note of special days on your planner. Use this as a tool to come up with blog post ideas and list them on your editorial calendar. As a blogger, you could have a little fun creating content according to these themes. After all, you want the visitors to your blog to have some fun as well.
The final step is to post frequently. Regular activity boosts your SEO ranking and increases traffic as readers revisit your site for new posts. This step is a crucial part of any digital marketing strategy.
Using a content calendar is one of the most valuable tools in building your blog's success. A well-detailed calendar makes planning content much simpler and faster. It also means that you can ensure your posts are optimized to produce the best possible results.
While it may seem like a challenging and time-consuming task to a new blogger, the outcome is certainly worth every second that you put in. Investing the time now could save the effort and stress later when you're creating your content.
If you're having trouble keeping up with your content calendar by producing fresh blog posts, consider contacting a specialist content agency, such as CopySmiths.
Outsourcing leaves you free to focus on other business areas, such as marketing, new partnerships, or the next quarter's content strategy. 
---